By karlw » 1 Comment
Gus decided to sell his Taig CNC Milling machine so it now has a good home in my basement.
I put it use right away, cutting out four aluminum support mounts for the 1/2-inch slide rails for the Y-axis of the CNC router that I'm in the process of building. The X-axis and Z-axis of the machine were built using hand tools. Watching the parts materialize as the endmill cut the aluminum was very exciting! The finished parts were perfect.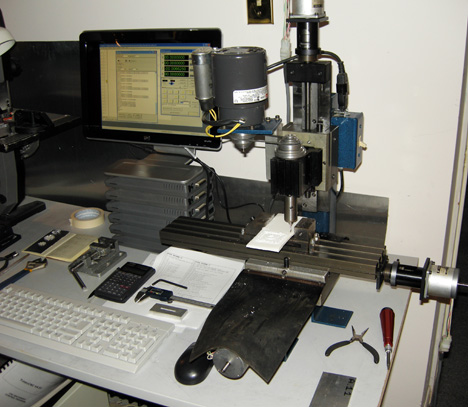 Click through for lots more!