By karlw
Local artist and friend of Kwartzab, Roland Hofer, is now displaying his paintings on the Art Wall!
His art deals with alternative realities where time, matter and existence are depicted in vibrant colors full of interesting creatures and situations.
Roland will be giving a talk to introduce his work at the next Tuesday open night on April 13, 2010.
Bring all of your friends to meet the artist and check out the space!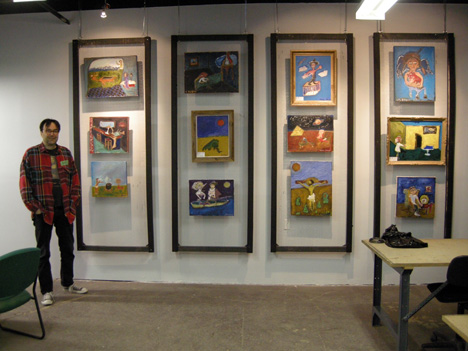 Click through for more…