By karlw
Kwartzlab is proud to have Terre Chartrand displaying her work on the Art Wall!
On Tuesday Sept. 13 she held an opening for her installation titled Tainted Memento. This unique sculpture will be on display for the rest of the month so be sure to drop by and experience her creation.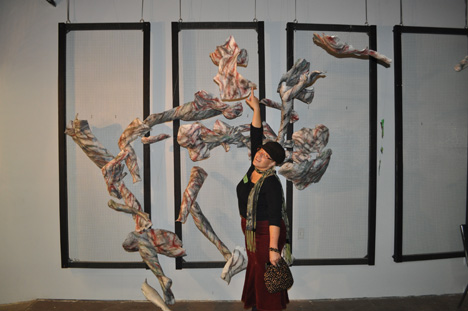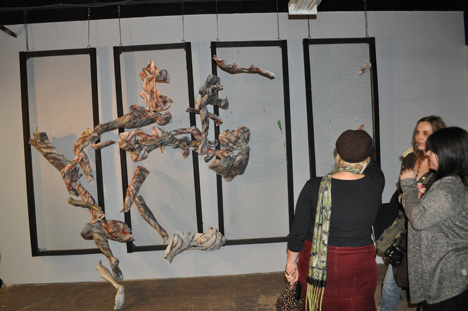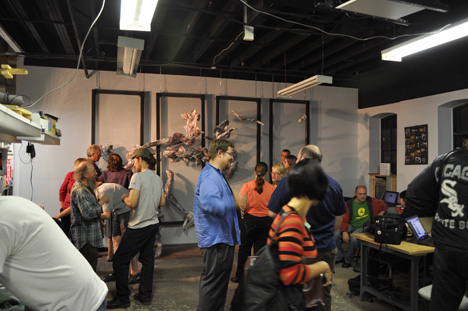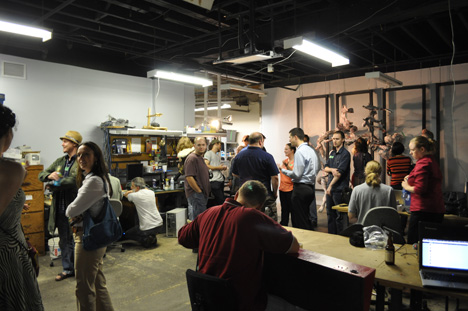 Richard, Doug, and Kevin successfully 3D printed a snap together sphere on the Mendel.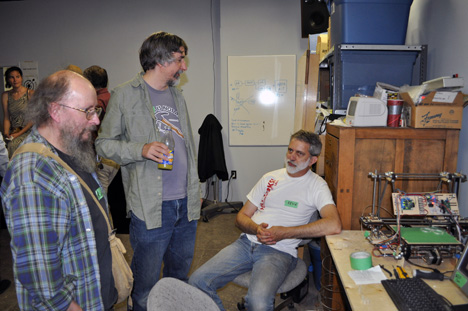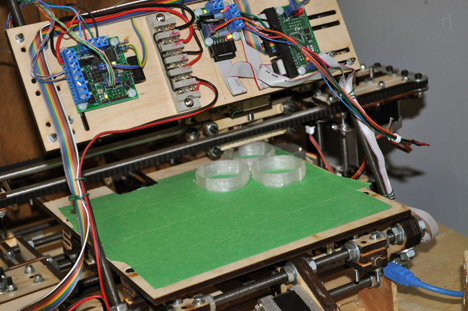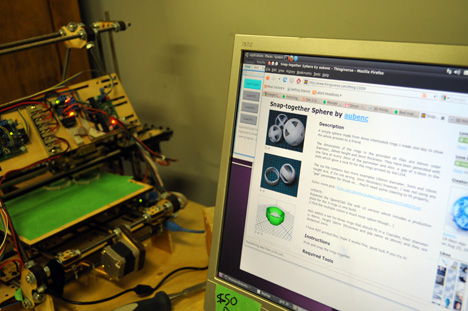 3D printed square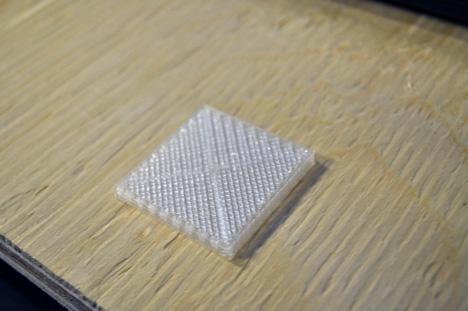 Rob Adlers put the finishing touches on his Toybox synthesizer project.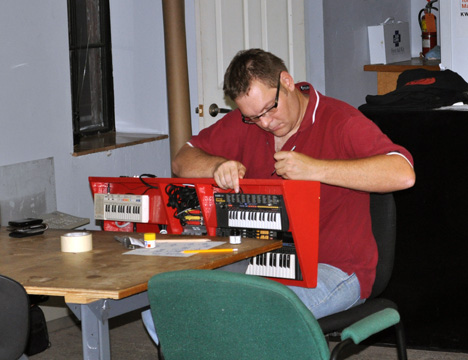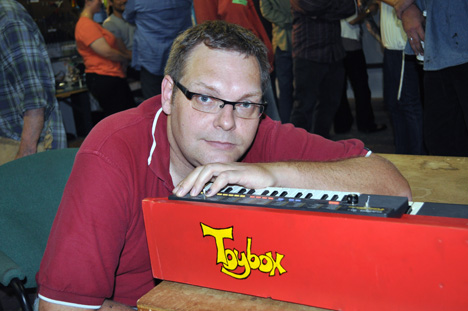 Don Leibolds conversion of a StorageTek tape library into a CNC router is taking shape.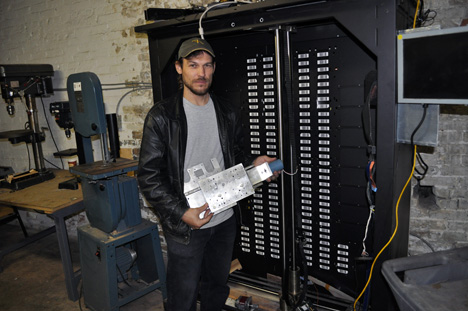 The z-axis is nearing completion.