By karlw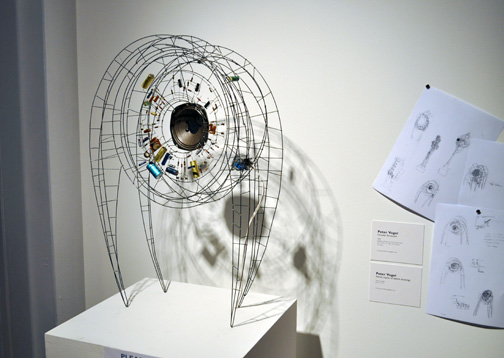 The Opening evening of the Rethinking Art and Machine exhibit was held at THEMUSEUM in downtown Kitchener, Ontario on Thursday September 15, 2011. RAM showcases the work of pioneer artists who have addressed the relationship between art and electronic technology, light, graphics, robotics, and virtual reality dating back to the 1960′s. The show features the work of George Legrady, David Rokeby, Manfred Mohr, Jim Campbell, Alan Rath, Daniel Rozin, and Peter Vogel. RAM breaks down traditional boundaries between art and technology, science and creativity, material reality and virtual reality.
A group of Kwartzlab members also have art installed throughout the 3 stories of exhibits and features work by Bernie Rohde, Karl P. Williams, Richard Elsworthy, Craig Musselman and Patrick Wey.
The evening began with a question and answer session with the artists. Lots of great food and drinks.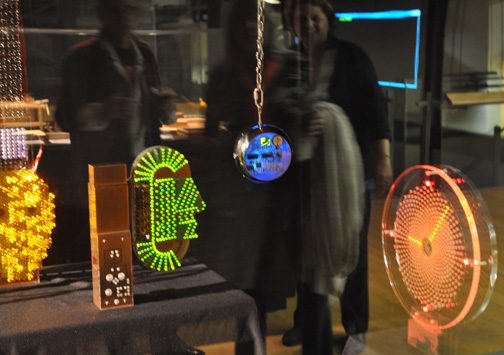 Three clocks by Bernie Rohde and the blue hanging orb clock by Karl Williams.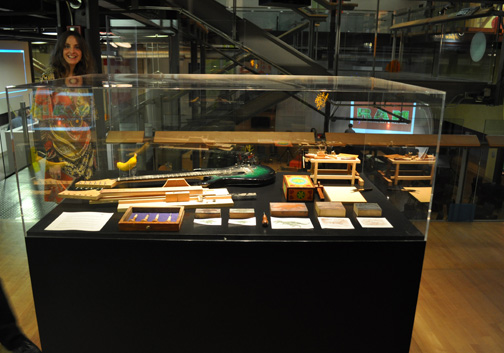 The electric guitar, neck building jig and wood cuts of Richard Elsworthy.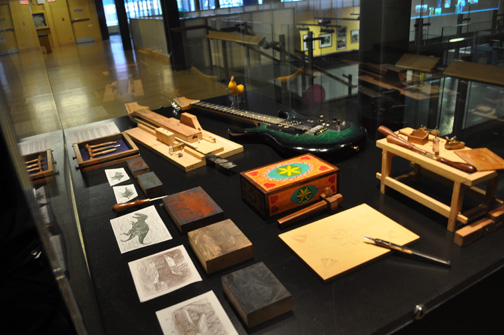 Richards work also includes miniature hand made tools.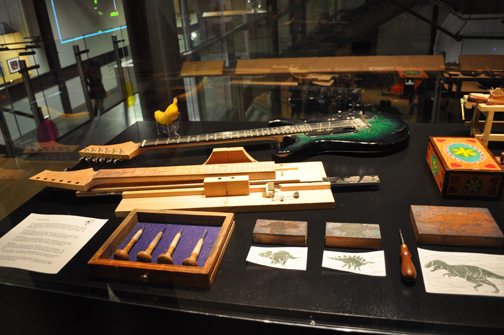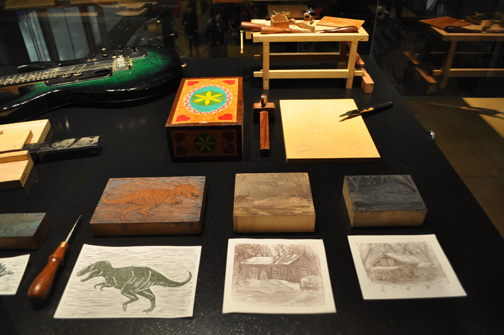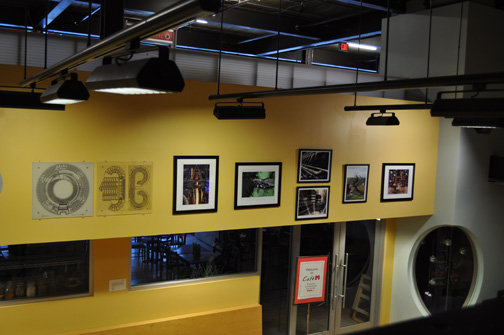 The fantastic art of Craig Musselman.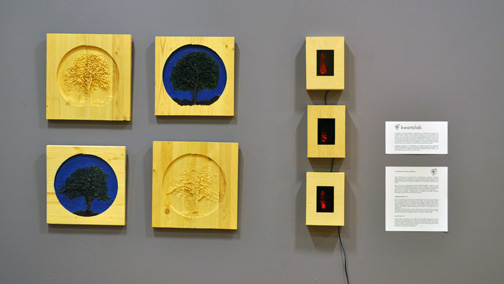 CNC routered trees and Lightworks boxes by Karl Williams.