By karlw
In my last blog entry I prepared a 3 Dimensional face for cutting on the CNC Router table. I used the 3D model of a womans face from the sketchup library, exported it from Sketchup as a stereo lithography file (.stl) using a plugin, and then used MeshCam to create the G-code cutting path needed to control the CNC router table. Because the router table only has 3 axis (X,Y and Z), I used MeshCam to slice the face into 3 sections and then used the top slice for cutting. Here is what the finished face looks like. I didn't allow for overlap on each cutting pass so it ended up with the cutting tool lines in the finished face. I kind of like how that turned out because it gives it a chiselled look.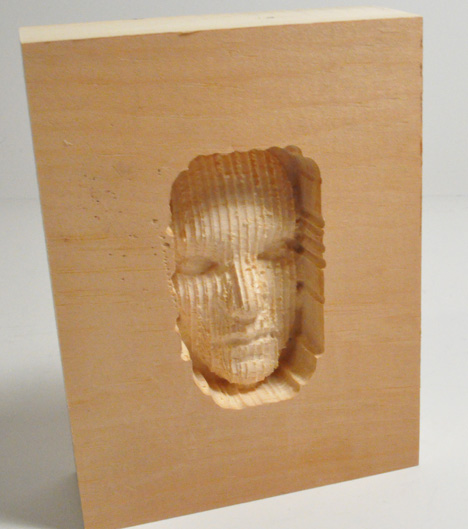 The MeshCam top slice that I used to create the G-code.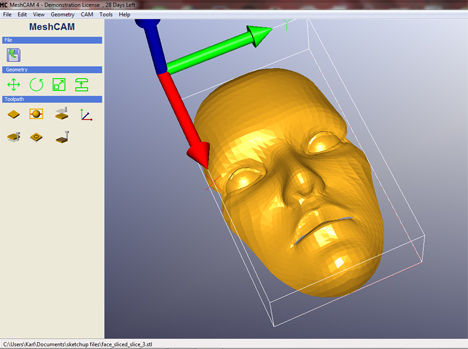 The routed face is 1-1/2 inches wide x 2-1/2 inches long and 1/2-inch deep.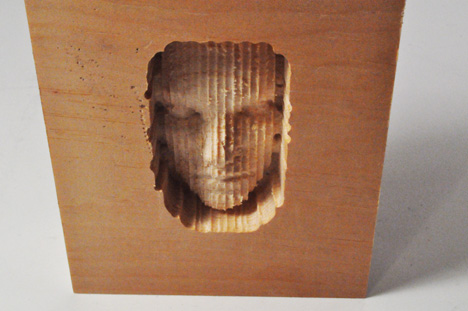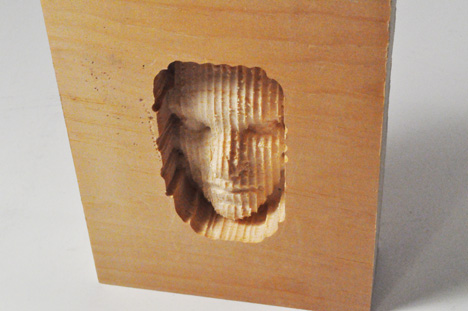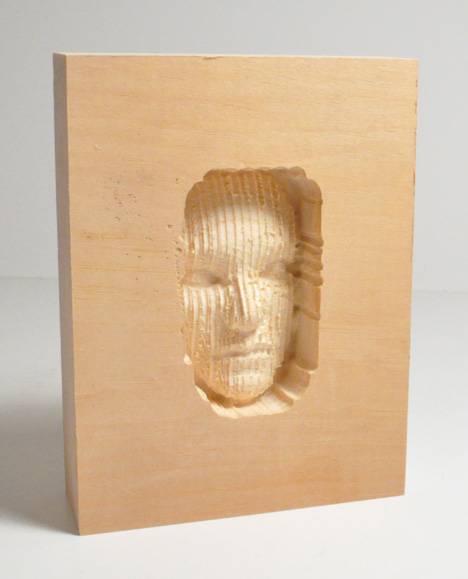 Karl Williams