By karlw
Synthesizers combine a couple of my favorite things, electronics and music. I saw a vintage 1980′s analog synthesizer, the Korg Poly-800 MKII, for sale on kijiji advertised as "Not Working, good for parts $15″. Since I had a Poly-800 back in the 80′s I really wanted to fix this one. The previous owner said it just doesn't power up. Having fixed lots of stuff, that usually means a problem with the power supply, the regulator or even just a fuse. If the unit starts up but doesn't function then you have bigger problems so this seemed like an easy fix.

Click on the title to see the fix…
The first thing I did was download the schematics from the internet and looked them over. The simple power supply section is designed around a power transistor (2SB744A) and a 9 Volt zener diode.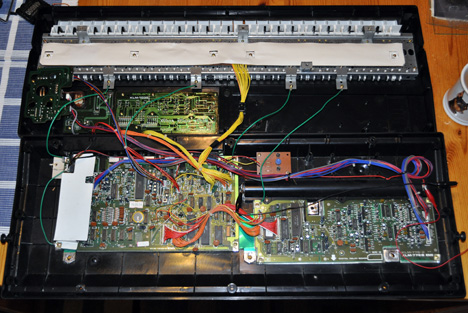 I opened up the synth and located the power supply section and took a close look. It was clear that transistor Q1, the 2SB744A, was burned out. I checked all the diodes near the burned out transistor and realized that the 9 Volt zener had also been destroyed. The previous owner had obviously plugged in an over powered wall wart and blown the parts. Since I wanted to keep the poly 800 in it's original state I checked on the internet for an obsolete parts supplier and bought a couple of 2SB744A transistors at $1.40 each.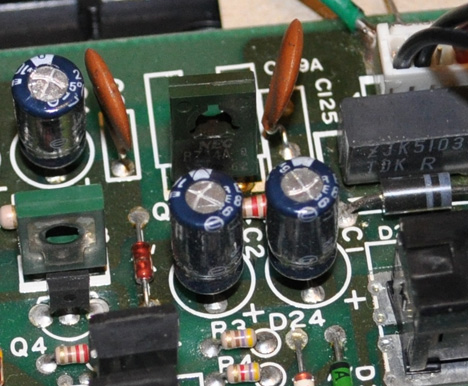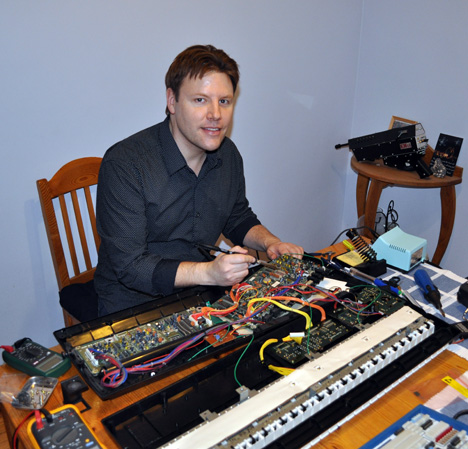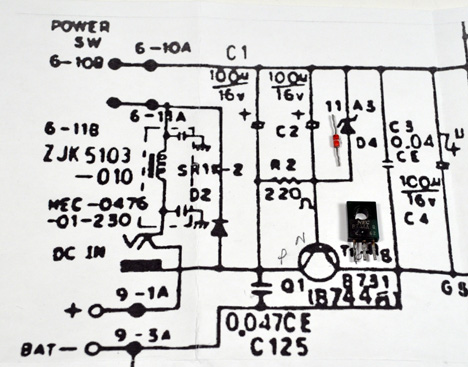 I found someone on ebay selling individual keys from a junked poly for $3 so I bought a 'D' key to replace the broken one.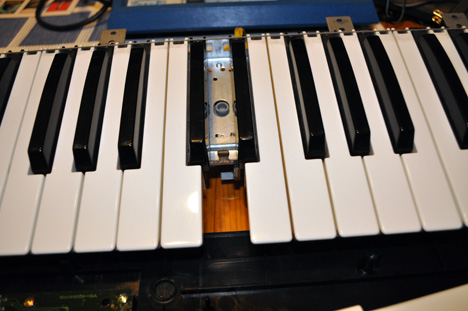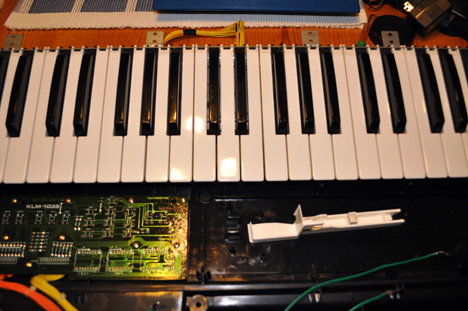 After repairing the transisor, diode and broken key, I found a 9V DC wall wart adapter with the correct polarity on the connector and checked it with a multimeter. I powered up the synth and it sounded great!
The next thing I wanted to do was load the memory with the original sound patches since the ones that were still in the synth had been modified by the previous owner. Another quick search on the net and I was able to find the factory patches here: http://www.frontiernet.net/~rlsnuffy/poly800/index.html
Something called midi system exlusive messages are used to load the patches back into the synthesizer. A free tool that makes this easy is called midiox: http://www.midiox.com/
Total cost of the synth plus the fixup was about $20. The approximate value of the fixed up poly-800 mkII is $100-$200 http://www.vintagesynth.com/korg/poly800.php.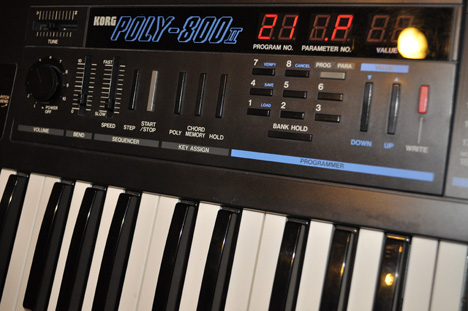 Happy Fixing! Karl Williams