By karlw
A small commercial hot wire Styrofoam cutter I was looking at was priced at $53 and had a small cutting length of 4.5 inches. For an upcoming project, I need to cut polystyrene foam with a thickness of 8 inches so I decided to build one myself.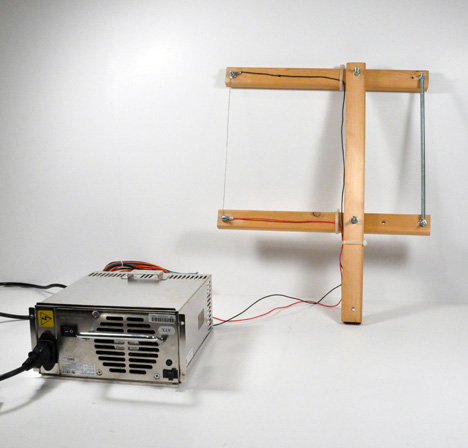 Remembering that Darin White had built a hot wire cutter for his animeyes project, I sent him a message and he emailed me a more detailed picture of his device to use as a guide. I picked up a used hair dryer at the thrift store for $3 and harvested the nichrome wire to use as the hot wire. Nichrome wire is used in heating elements, because of two important properties: it is a poor conductor of electricity and it does not oxidize when heated. The chemical composition of nichrome (NiCrA) is 80% Ni, 20% Cr with an Approximate Melting Point of 1400 deg C. The nichrome wire in the hair dryer was coiled so I put one end in a vice and then pulled hard on the other end to straighten it out.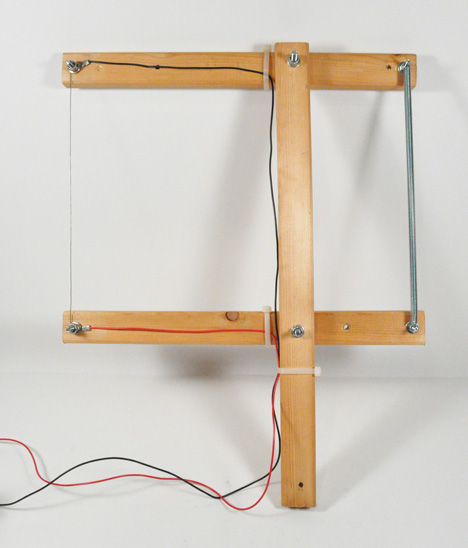 I found an old computer power supply in the free junk box to use as the power source. It took about 2 hours to cut some scrap wood on the band saw, drill the holes and wire up the 5 Volt DC output from the power supply. The bottom wire holder cross piece is fixed to the handle and the top piece is hinged so that the spring on the right pulls the nichrome wire taut.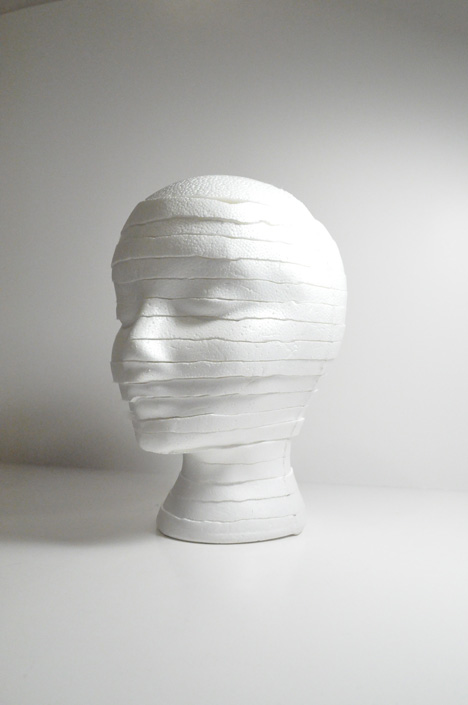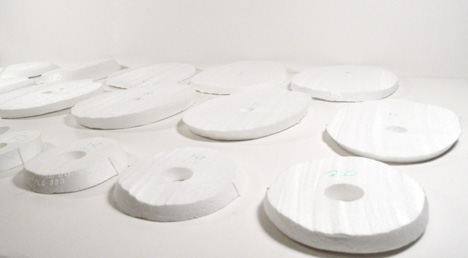 Karl Williams