By karlw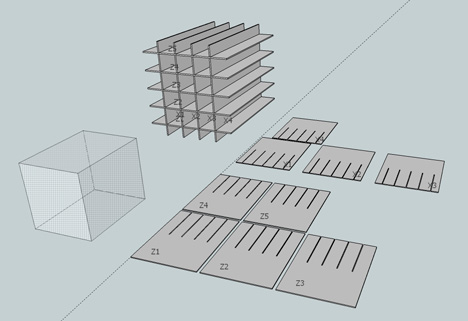 Sketchup is yet another reason to love Google! I have been experimenting with Sketchup, to see how it could be used for designing 3 dimensional parts and models, with the goal of generating G-code that could be run on my CNC router table.
The first thing I was hoping to do was to take a 3D model and turn it into 2D slices that can be cut on the router table and then assembled to form 3D objects. This technique is great for creating flatpack furniture, models, art and other similar objects.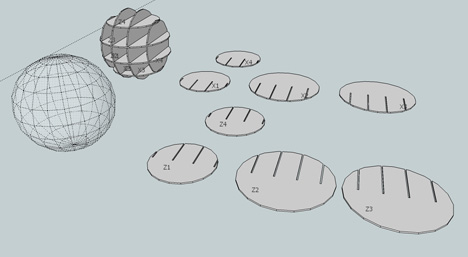 After doing some searching on the internet it turns out that someone has already created a sketchup plugin called SliceModeler to do just that. The plugin can be downloaded here: http://forums.sketchucation.com/viewtopic.php?f=180&t=15313
Note that you need to sign up before you can download the plugin. The second thing I needed to do was to convert the sketchup .skp files into .dxf files and hopefully be able to pick individual groups from within the entire model. There was already a plugin created for that too! It can be downloaded here http://www.guitar-list.com/download-software/convert-sketchup-skp-files-…
For my first experiment I started off with a sphere and then sliced it down the Z-axis and the X-axis. The plugin prompts for the number of slices, slice thickness and the size you would like the joining slots for each slice intersection to be. The cross sections interlock in an open cell framework much like an egg crate. It also gives you the option to make copies of each slice, lay them out flat and number them so you can see where they fit together in the overall model. This makes it really easy to select an individual slice to convert to dxf format.
Next, I selected slice Z1 and then used the skp to dxf converter. The dxf file was imported into ArtSofts LazyCam and converted to clean G-code. Here's what the tool path looks like in Mach3, ready to cut on the router.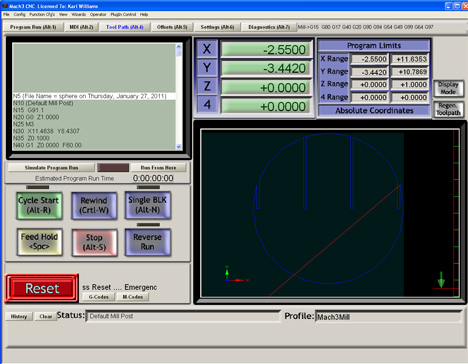 Here is a vase converted to slices.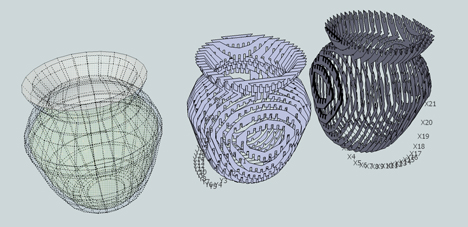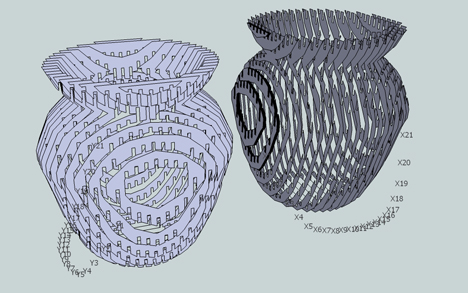 I'll keep you posted on how the entire model translates to a real object cut on the CNC router table.
Karl Williams