By karlw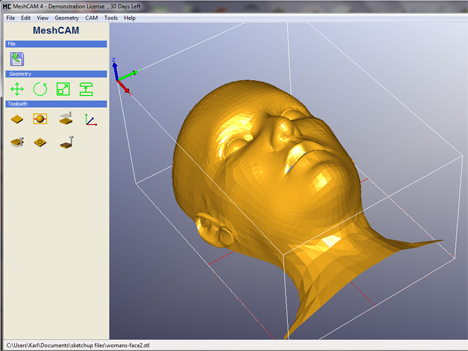 The second part of my Sketchup experiments was to take a 3 dimensional sketchup model of a human face, convert it to G-code and then cut the object on my CNC router table. I browsed the Sketchup library and found a 3D face, imported it, and then sized it. Next, I used the skp-to-stl plugin and converted the object to an .stl file.
Here is the 3D face in Sketchup.
I downloaded a program called MeshCam to convert the 3D stl file into a G-code tool path for the CNC router. MeshCam is very flexible for setting up how you would like to cut the object and has lots of options for the cutting tool.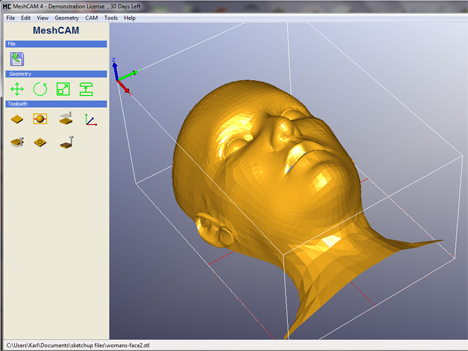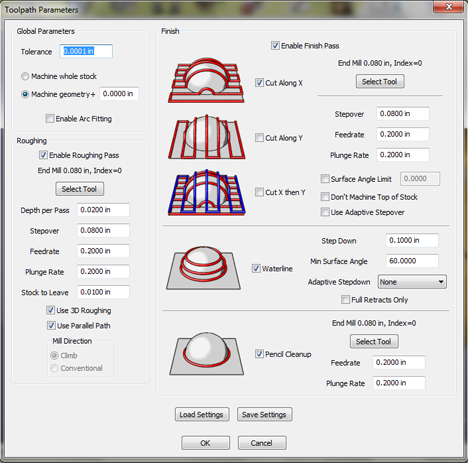 Since I didn't have time to cut the face on the table today, here is what the G-code looks like when loaded into a CNC simulator program call NCplot. I also loaded the g-code into Mach3 to verify that it worked.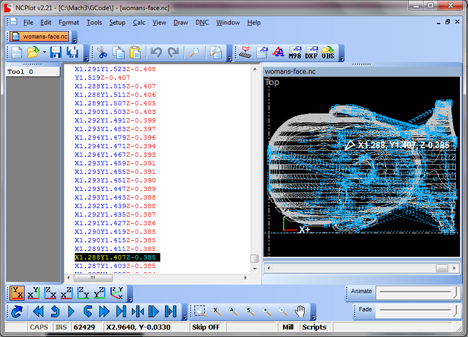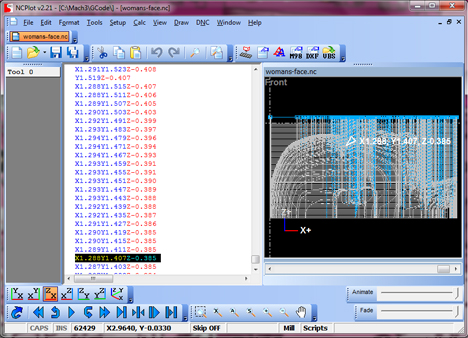 Here are some pictures of the face cut out on my CNC router table:
Karl Williams