By karlw
I needed to make some gears for a small power generator that I'm building. The device is going to use a stepper motor as a generator. I decided to cut the gears out of 1/4-inch thick cast acrylic with the CNC router machine.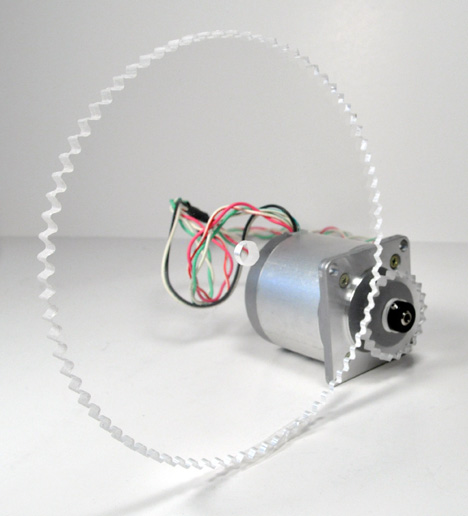 This was a good project to master inkscape and gcode tools. There is a nice tutorial on how to render gears and then use the gcode tools plugin to create the gcode here: http://www.cnc-club.ru/forum/viewtopic.php?f=15&t=35&start=20
I started by using the gear rendering extension included with inkscape.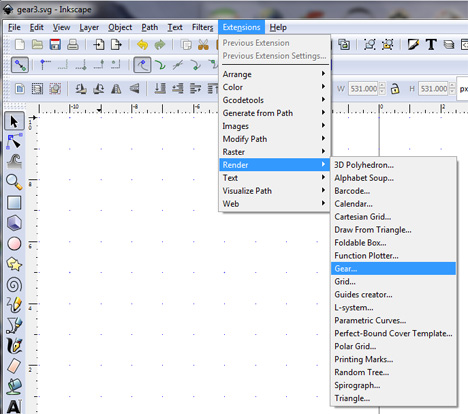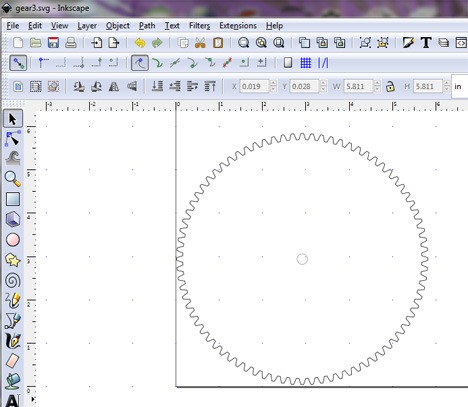 I launched the gcode tools when I was ready to create the gcode for my design. It took a bit of tweaking and experimentation but eventually I got some good gcode. I needed to set up a tool in the tool library as well as the preferences before creating the gcode. Note that you have to be in the 'Path to Gcode' tab for it actually do its thing.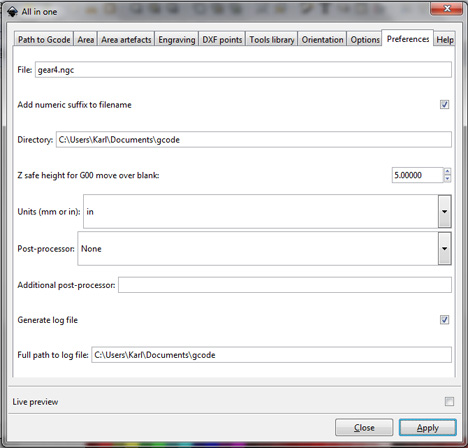 Here's what the tool path for the gcode looks like in the Mach3 tool path window.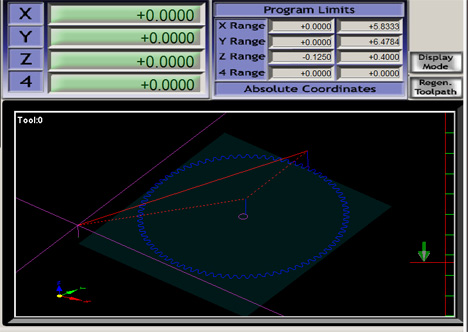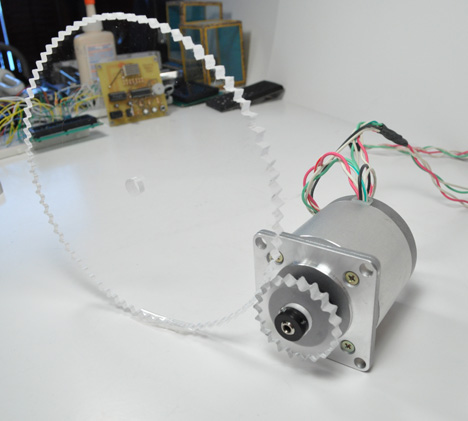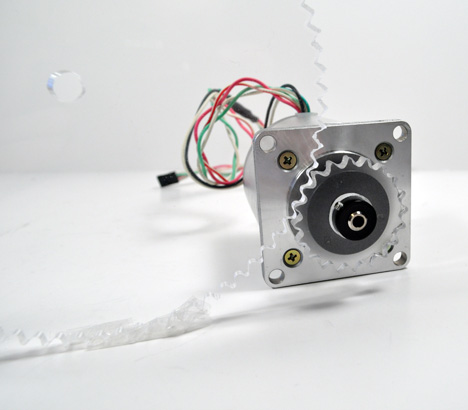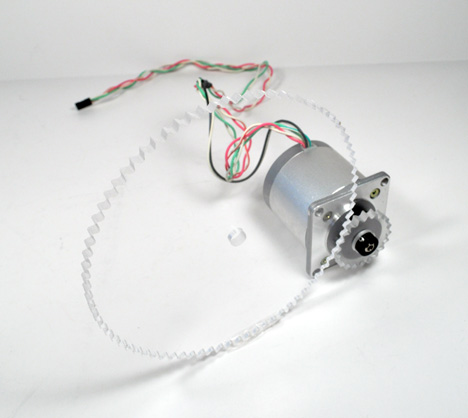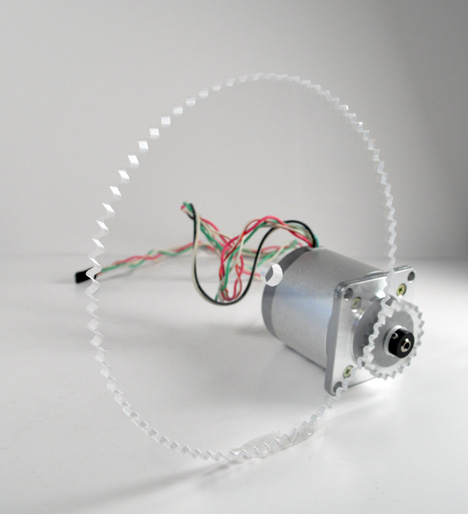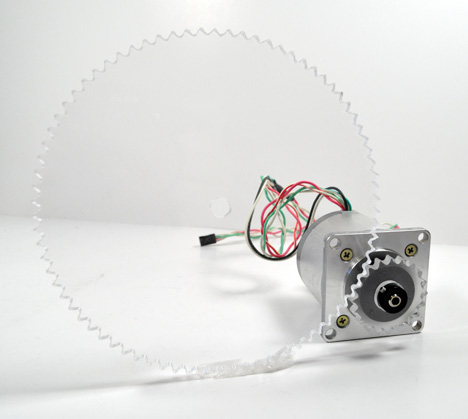 I followed the same procedure to create the smaller gear that is attached to the stepper motor.
Karl Williams