By karlw
Since we're having a Christmas party on Friday I decided to cut out some big snowflakes on the CNC router table. This was a good test for the new vacuum hose attached near the cutting tool.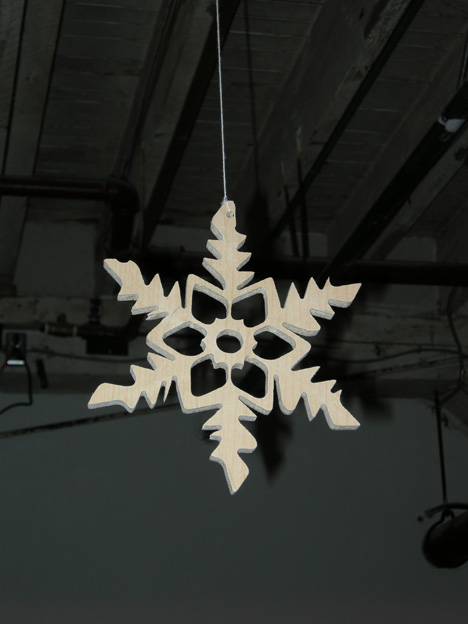 Click on the title for a few more images…
<
p>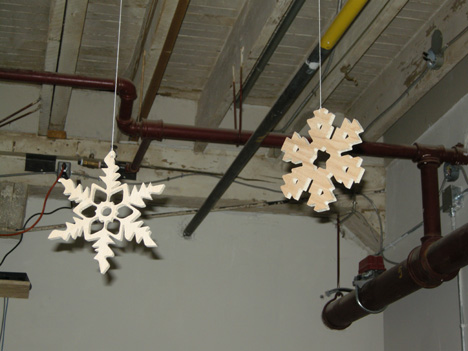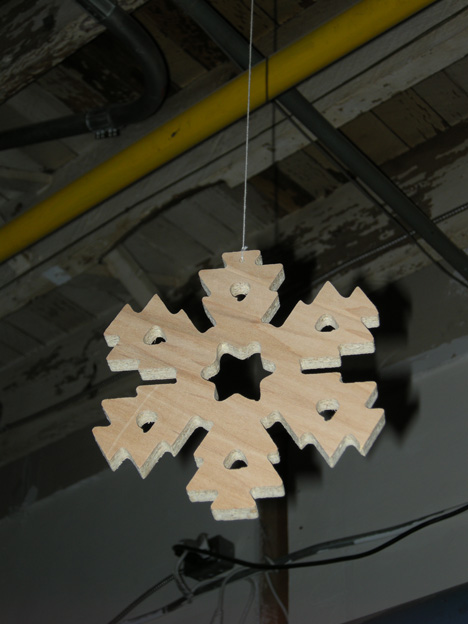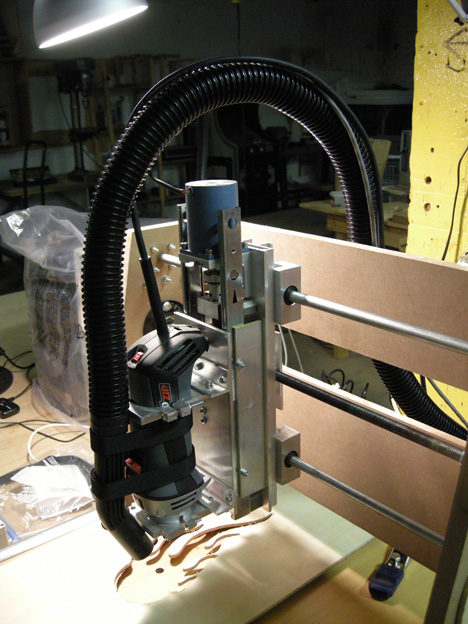 The vacuum hose attached to the router cuts down on flying dust.
Merry Christmas!
Karl Williams