By karlw
After 4 nights of hard work by a dedicated group of Kwartzlab members, our 3D printer is starting to take shape! We still have to do some tweaking since the assembly instructions have been sparse. This machine is like a technological jigsaw puzzle but that has made it all the more fun. Here are some pictures of where it's at so far. We still have to assemble the electronics and then get the software running.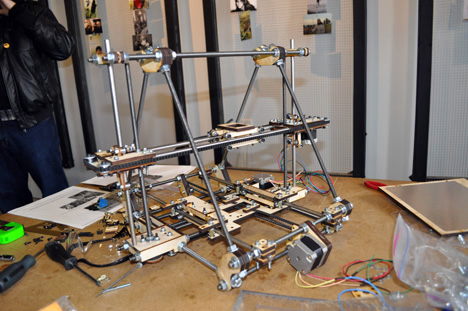 Click on the title to see more pictures…
<
p>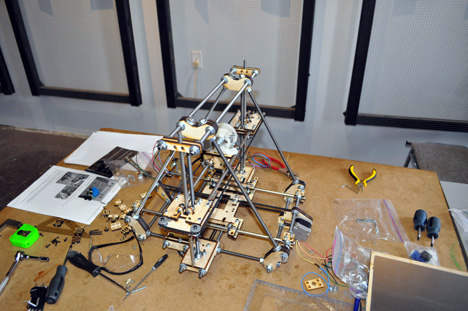 It reminds me of Tinkers Toys.