By karlw
The CNC router table is now back at the lab and ready to go. If you would like to learn the CNC machine then come up with a project and I'll explain how to set it up and we can route the project together. Once you are comfortable with the software and controls then you can use the machine by yourself. The only small problem right now is that the vacuum needs to be plugged into a separate circuit or the breakers will blow. An electrician is coming in soon to fix up our electrical. We are going to organize an intro CNC workshop within the next couple of months so everybody can try it out.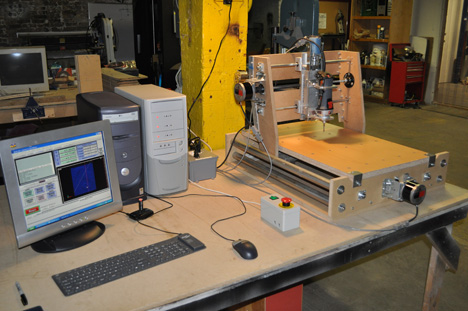 Click on the title for more pictures and some new CNC art…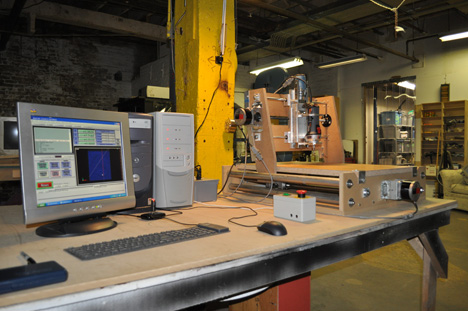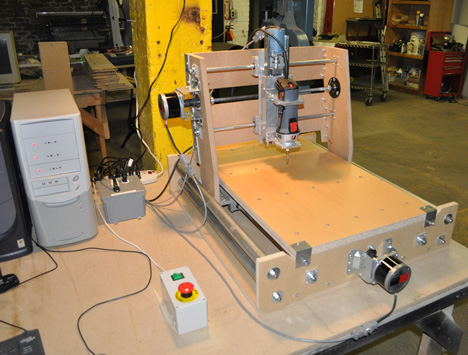 Since the machine was back in the lab I decided to cut a biohazard sign into some old plywood. The only cutting bit I had around that night was 1/4-inch in diameter, giving it a more dangerous and hazardous texture.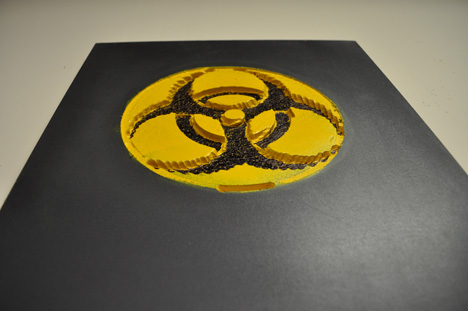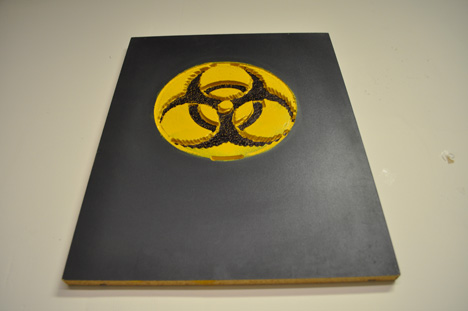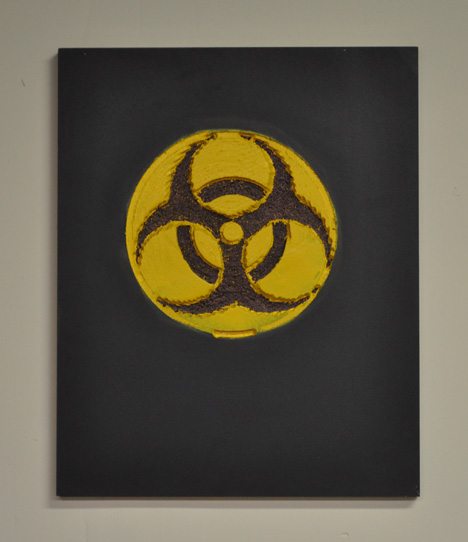 The robots are coming!
Karl Williams