By karlw
During SoOnCon a bunch of us helped solder the surface mounts parts to the badge circuit boards. It became apparent that some of us needed the help of a magnifier and a light source to solder those tiny parts. So it seemed like a good idea to combine a 24 LED light source with a magnifier.
Click through to read more…
<
p>
Start with a surplus 24 LED camping light from KW Surplus.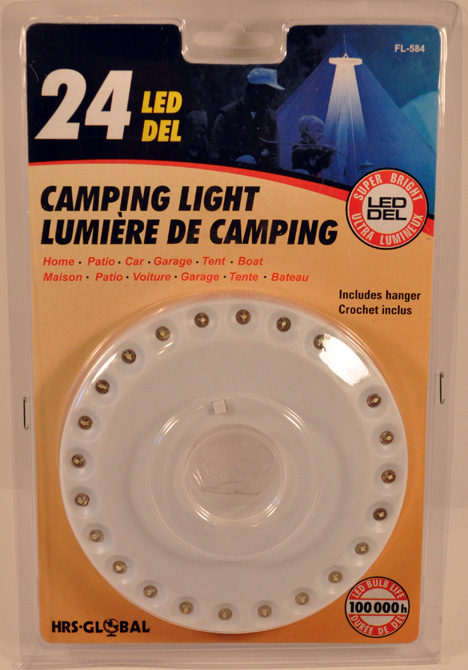 Add a jumbo magnifying glass on a stand.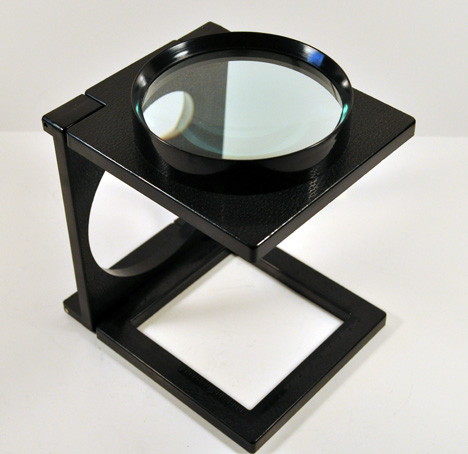 Take the circuit board out of the camping light.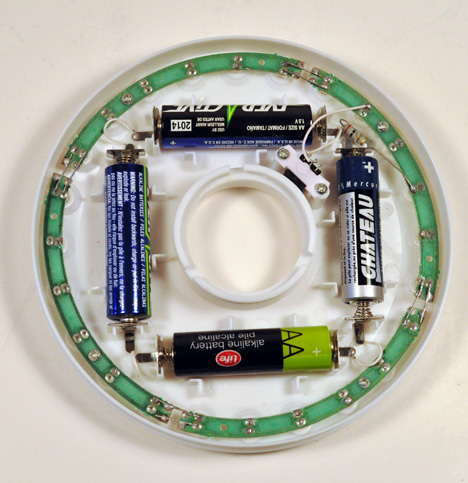 Place the LED ring around the magnifying glass and use hot glue to fix in place.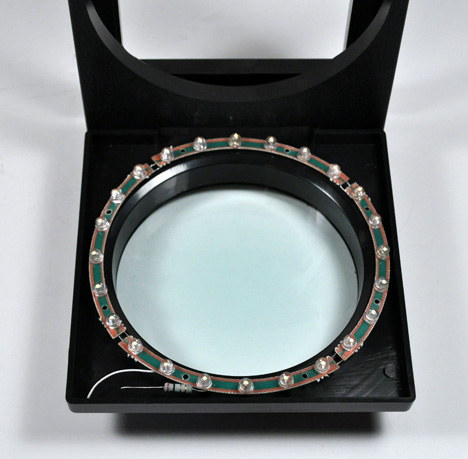 Drill a hole for a switch, mount the switch, and then wire the LED board to a 6 Volt battery pack through the switch. Note that the battery pack positive output is connected to the current limiting resistor. You could use a 6 VDC power adapter in place of the battery pack.
Now you can give your eyes a break and have fun soldering!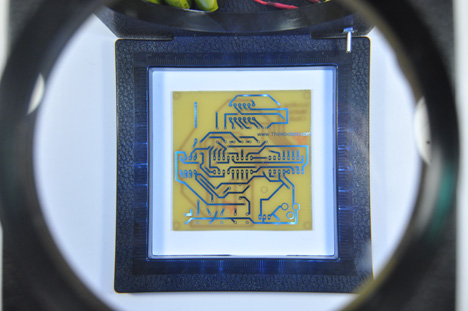 Karl Williams