By karlw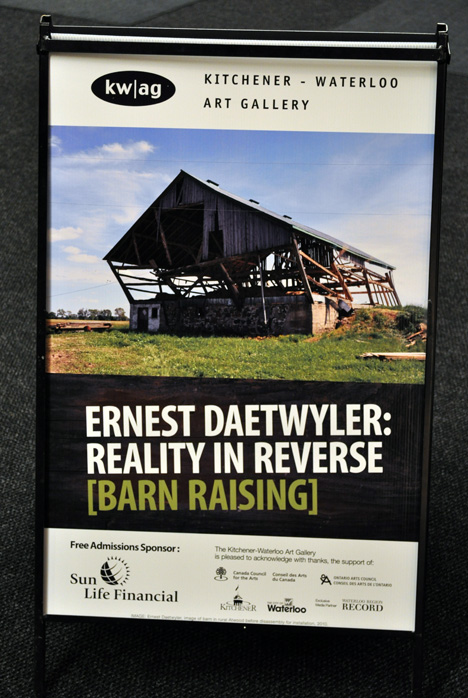 Making its premiere at KW|AG, Reality in Reverse [barn raising] is a continuation of Daetwyler's interest in ambitious interventions that focus on the relationship between collective traditions and societal uncertainty.
Click through for more…


Daetwyler's sculpture and installations have often relied on the reclamation of abandoned materials or spaces in transition and for Reality in Reverse [barn-raising], Daetwyler sourced and dismantled a derelict barn near his home and studio in Atwood, Ontario. Working in collaboration with an experienced crew of Mennonite barn raisers, Daetwyler will use the reclaimed materials to build an inverted version of the barn within the Eastman Gallery. An accompanying video depicting the original barn only moments before it fell will provide dynamic, yet haunting, evidence of an intangible version of reality. For Daetwyler, the tenuous position of the barn inside the Gallery is a reflection of the economic and ecologic challenges faced by even the most optimistic of collaborators.