By karlw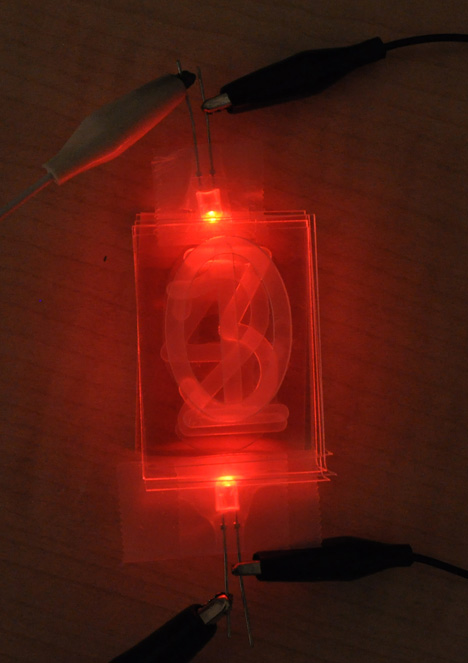 Last weekend, on our way to Site3, Darin and I went to PlasticWorld in Toronto. After purchasing lots of great plastics we were discussing some of the cool things we could make, edge-lit displays being one of them. After googling the subject I came across one of the first applications using edge-lit displays; the Non Linear Systems digital voltmeter (DVM) produced in 1953. The NLS DVM is so interesting to watch that I want to create a similar display for a digital clock. I know that Darin also has an awesome project in the works dealing with a unique application of edge-lit displays.
Click through for more…


"The first NBS DVM used a new type of digital display based on stacks of edge-lit, engraved Lucite plates. Each stack (representing one digit) consisted of 11 plates arranged so that they recede from the viewer. Ten of the stacked plates have a numeral deeply engraved on it (digits 0 through 9). The eleventh plate has a decimal-point engraving. A small grain-of-wheat incandescent lamp located along the edge of each plate illuminates the associated plate from the edge. If the lamp is lit, its light travels down the plate, which acts as a light pipe. Eventually, the light strikes the plate's engraved character. The deep groove of the engraving interrupts the light as it travels down the Lucite plate and scatters it towards the front of the instrument where an operator sees the engraved numeral light up.Each numeral display stack has 11 grain-of-wheat bulbs, so the 4-digit NLS DVM had 44 incandescent bulbs, plus two more for the plus and minus signs."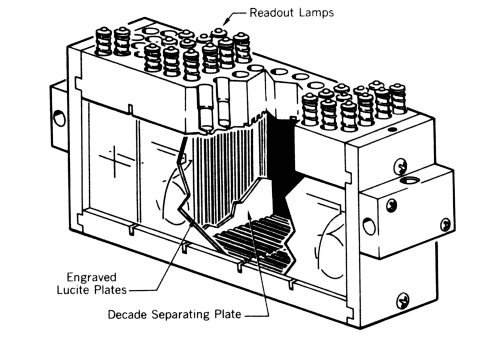 NLS DVMs used a digital display built from stacked, engraved Lucite plates and small grain-of-wheat incandescent bulbs.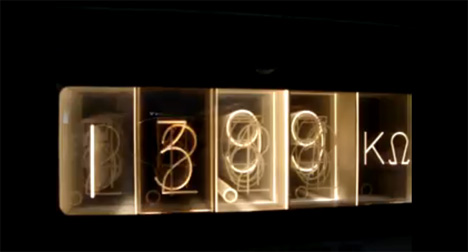 An NLS stacked lucite display.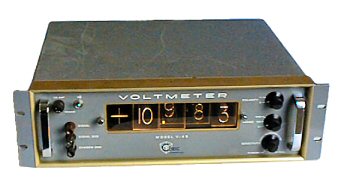 A Cubic V-45 Digital voltmeter (circa 1960).
Now back to the experiment…
I started by designing each digit with a CAD program.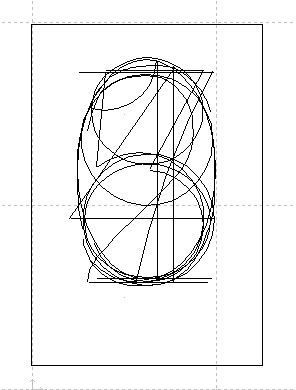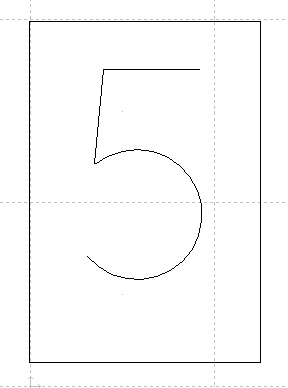 Each digit was engraved and cut with the Taig CNC milling machine. The line width of each numeral was 1/8-inch wide, leaving a slightly opaque area in between the edges.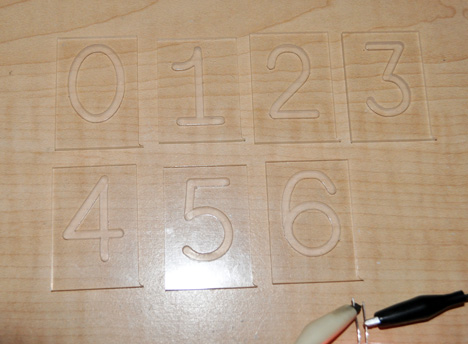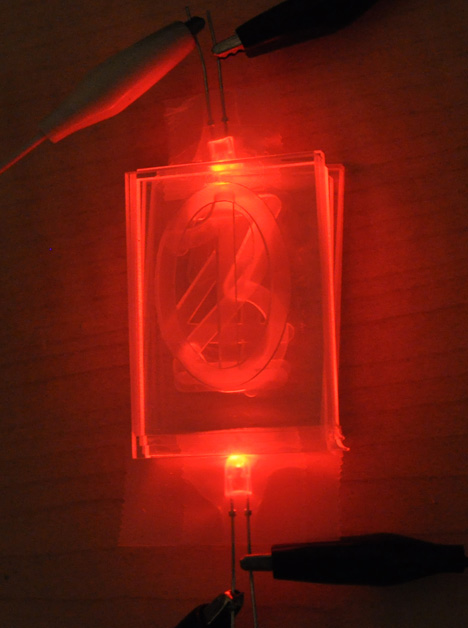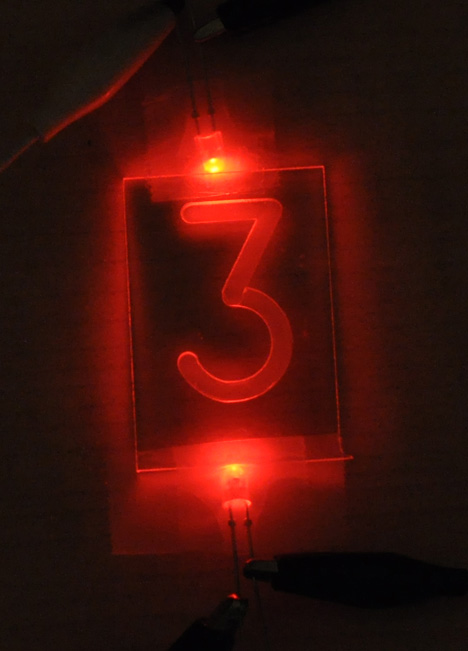 When I stack more than 5 pieces together it gets hard to read the digit at the bottom of the stack with the additive effect of the opaque areas obscuring the lower digits.
For the next round of experiments I will engrave the numerals much thinner to negate the stacking problem.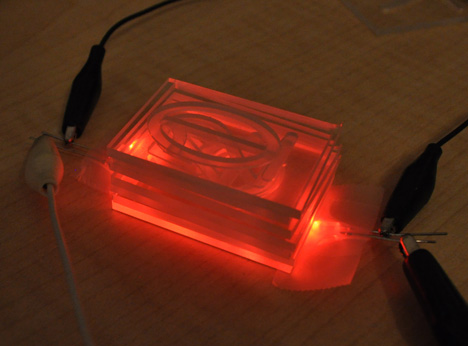 More to come…
Karl Williams