By karlw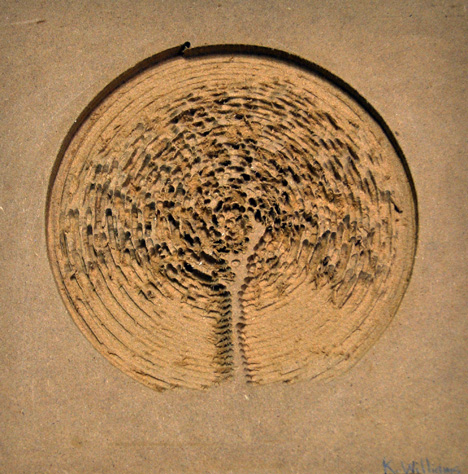 Now that the CNC Router is complete, I have been experimenting with CNC art. The really cool thing about using a computer and a CNC router to create art is that the end results can be unpredictable and surprising. My first experiment was to take a picture of a tree, convert it to black and white, invert the image and then render it for cutting. I liked the idea of taking a living tree, converting it to ones and zeros, and then cutting the image into a processed wood product (MDF). The cutting path is one continuous spiral starting from the top outer edge.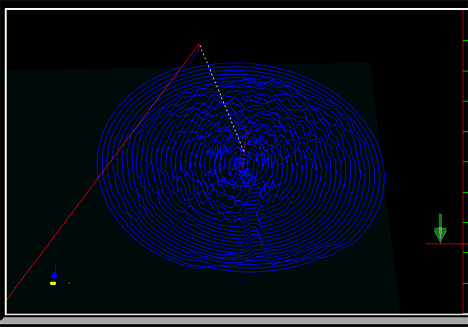 The computer generated cutting path for a circular tree.
Another experiment was to render a picture of Audrey Hepburn using an x-axis raster technique. The Audrey on the left of the MDF panel was done at a lower line resolution. The panel was spray painted black and then white was added.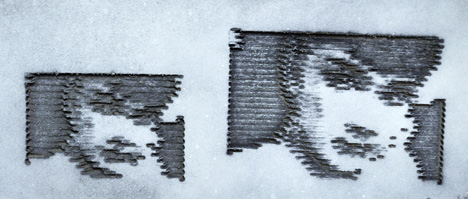 Click through for more art…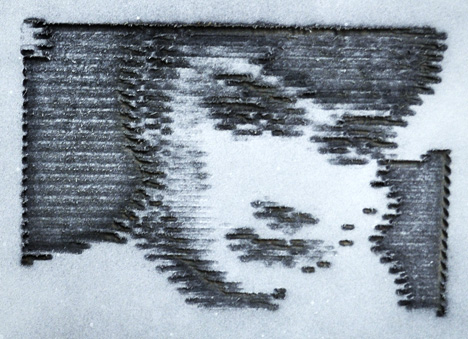 The next piece of artwork is a larger panel of plywood cut with the 3D surface of a bee hive. An actual picture of a bee hive was used to generate the tool cutting path.