By karlw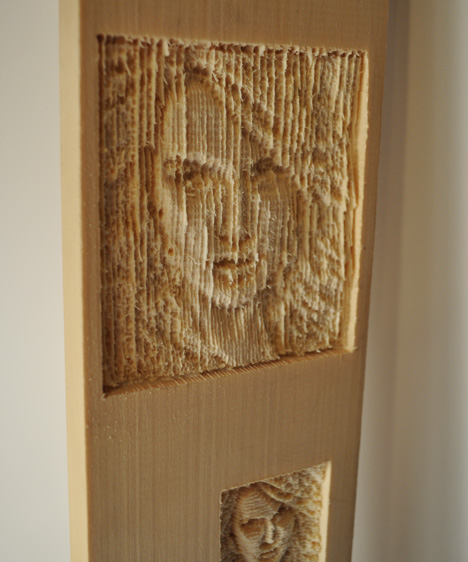 The CNC router machine has been busy cutting more CNC art experiments. The larger face above is 3-1/2 inches wide and the smaller faces are 1-1/2 inches wide.
I wanted to see how small I could make the faces and still be recognizable.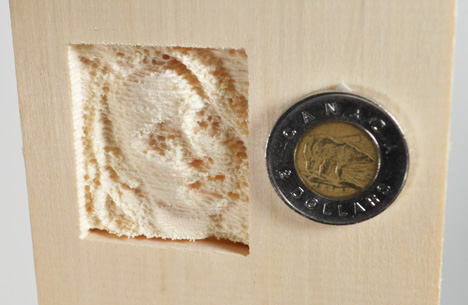 The faces were all done with a staight .045 inch cutting bit.
Click through to see more cnc art fun…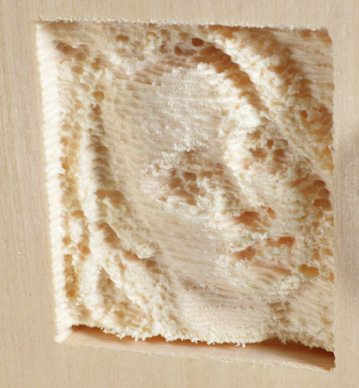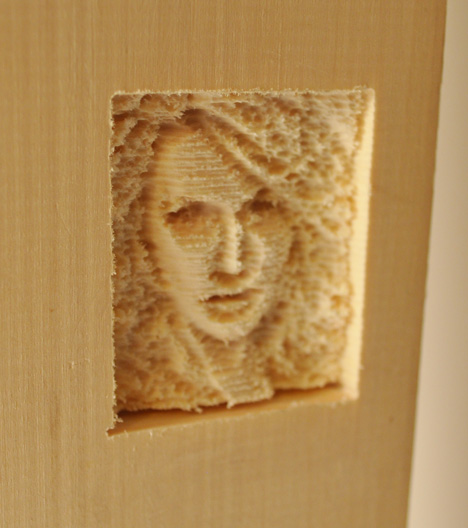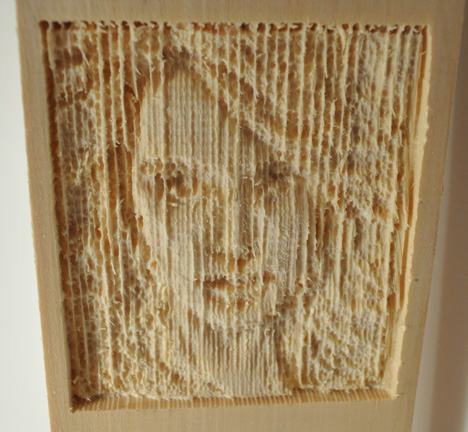 Help, I'm stuck inside a tree!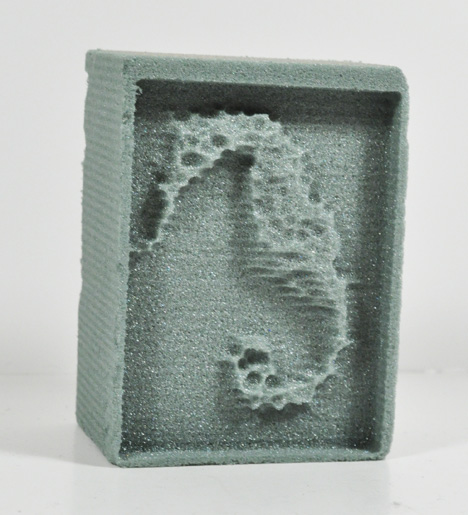 A seahorse cut into foam (the kind used to stick flowers in).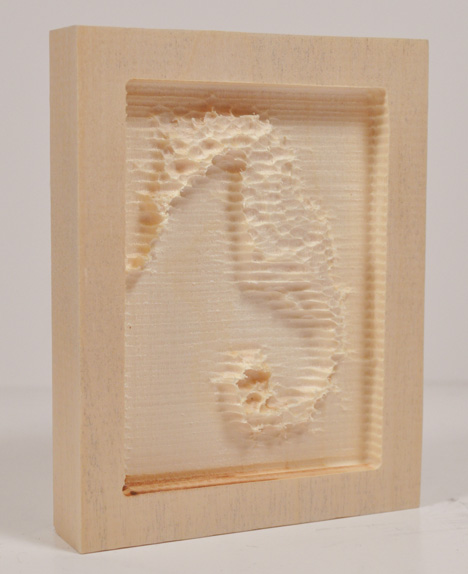 Seahorse swimming in a box.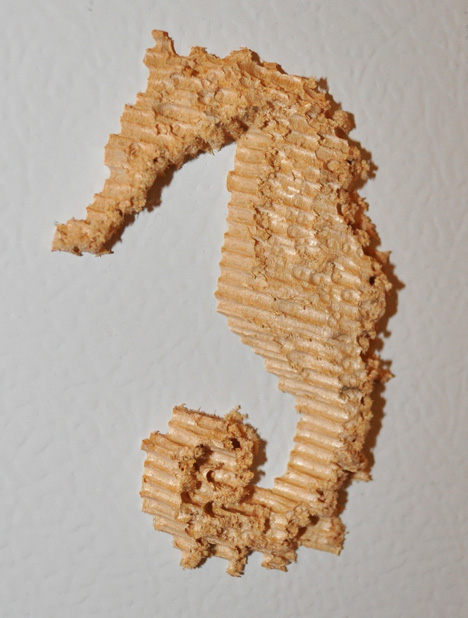 A basswood fridge magnet seahorse.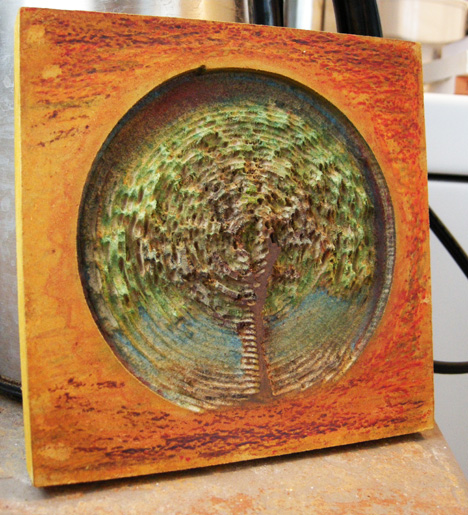 Susan Arnold, photographer, graphics artist, and friend of Kwartzlab, painted the cnc tree!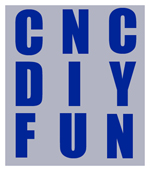 Karl Williams
The robots are here.