By karlw
Local artist Bernie Rohde dropped by and demonstrated one of his unique timepieces.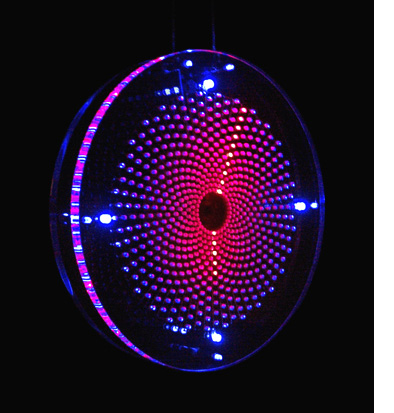 Here is an excerpt from Bernies web page, now archived on the wayback machine:
"Self-styled electronics designer Bernie Rohde transforms the art of clock making with his award-winning concept in computer sculpture. Think of time in a circle, LED colors in a sunflower spiral, light diffused in polished clear acrylic. You've never seen anything like this…
Each clock is individually hand-made from original circuit design and programming. A microprocessor controls the LED display (light emitting diodes) with quartz crystal accuracy, without moving parts. LED 'hands', not numbers, clearly indicate the time. One button sets the time."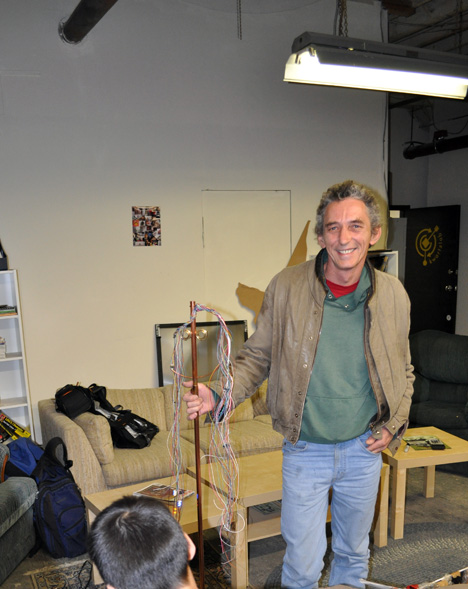 Click through for much more….



Roland Hofer gave a talk about his paintings displayed on the Art Wall.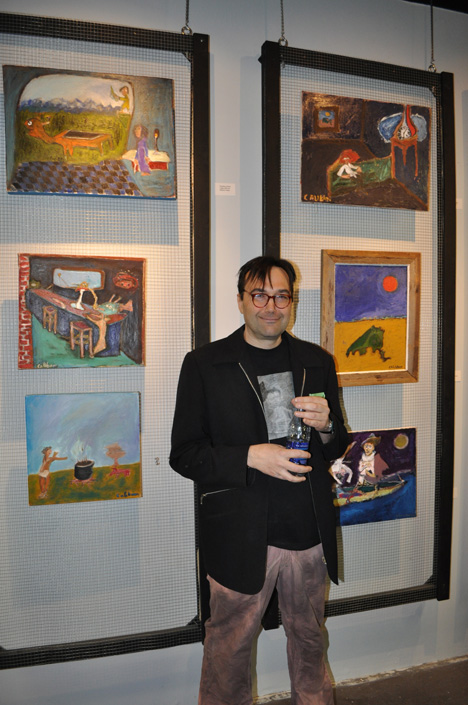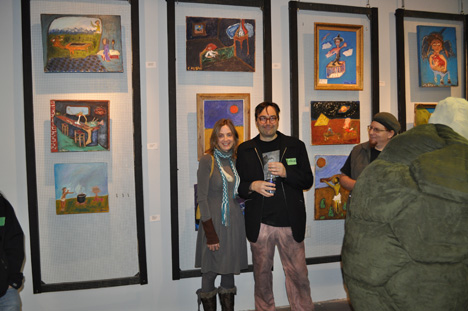 Thomas Kelp , a Juno nominated Filmmaker, came out to see Rolands Art and took in a tour of the lab.
Thomas produced and directed the DVD "Danny Michel & the Black Tornados – LIVE", nominated for a Canadian Juno Award in 2008.
He has another exciting music documentary coming out this year.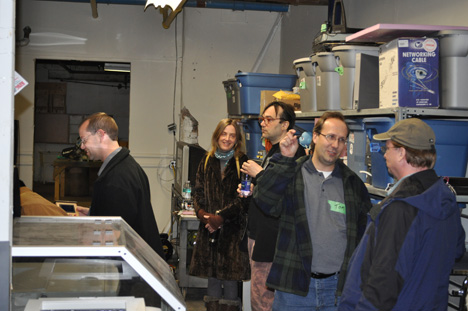 Gareth Lichty, an artist known for his amazing sculptures dropped in for a visit. He is the Chair of the board of directors at Cafka.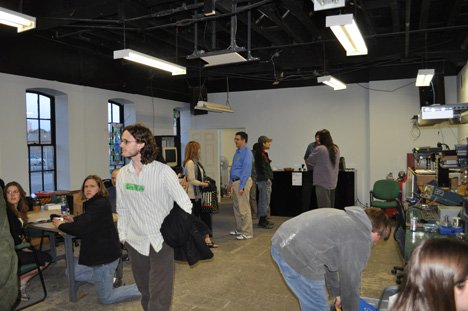 The contract for the new space was signed by members of the board and the landlord. The new space is officially ours!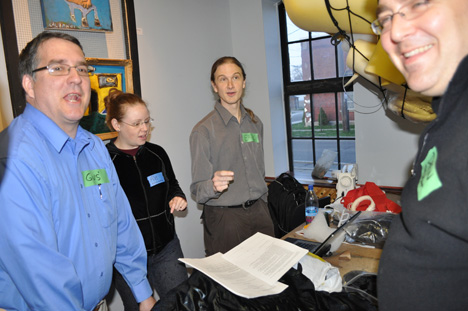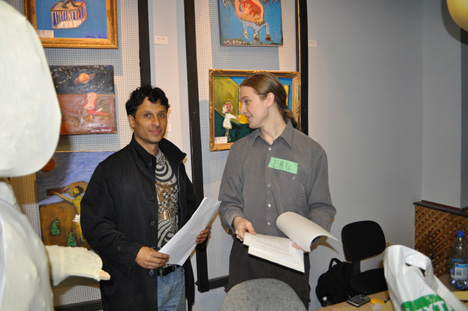 Eric, the president of Kwartzlab, gave a welcoming speech.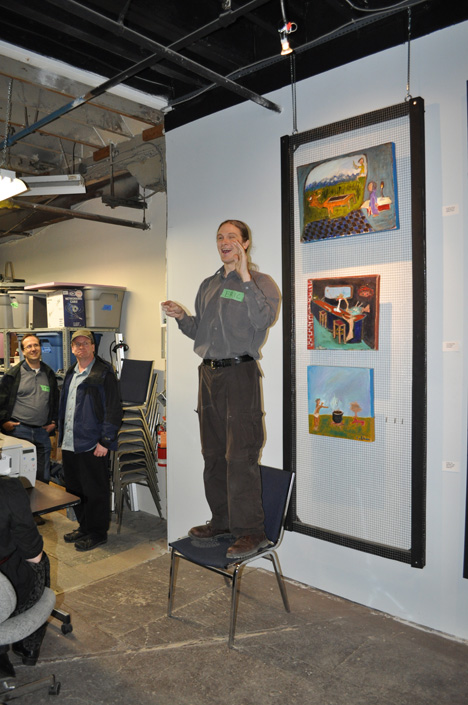 Alexandra working hard on a costume.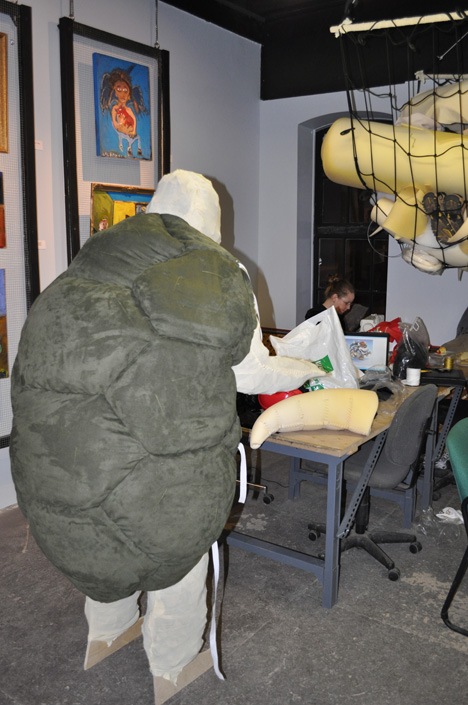 And here is some news from the last couple of TON's…
Doug Moens having fun with Darryl Archers Van De graaff generator.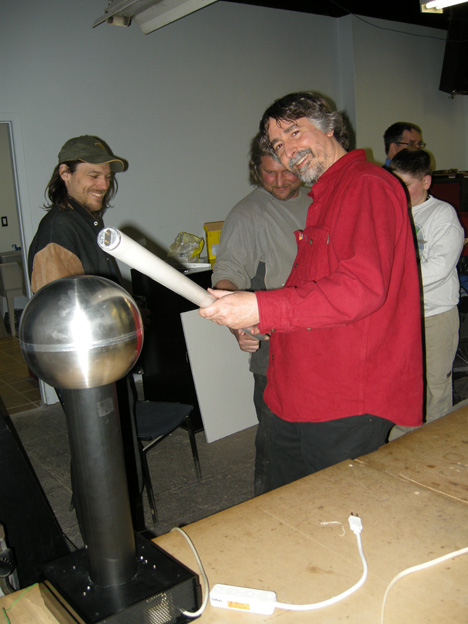 Ed Maste enjoying the baklava courtesy of Jack Jackowetz.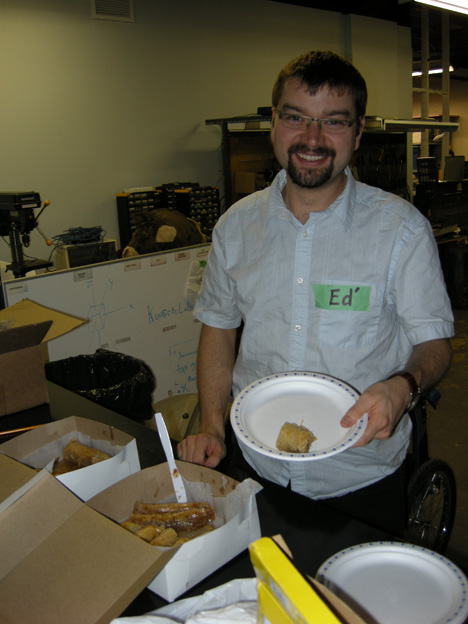 Jackowetz for mayor of Brantford!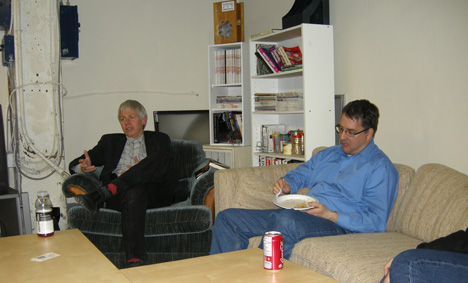 Cedric, Alexandra and Matt having some delicious lemon cake baked by Steph.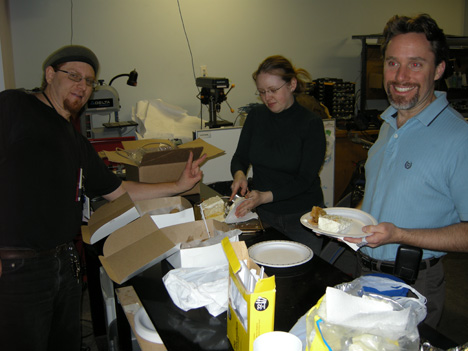 Sanjay Singh came out and gave a talk about his project Silmarillion. This project will harness solar energy from space and then send it back to earth or other spacecraft using microwave energy transmission.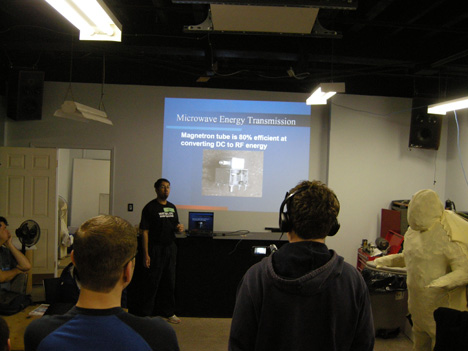 Dave the circuit bender and organizer of the weekly 'Noise Jam' played a newly bent keyboard.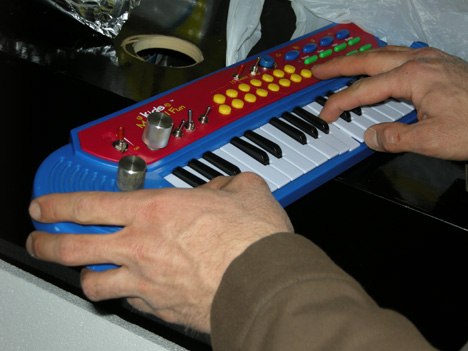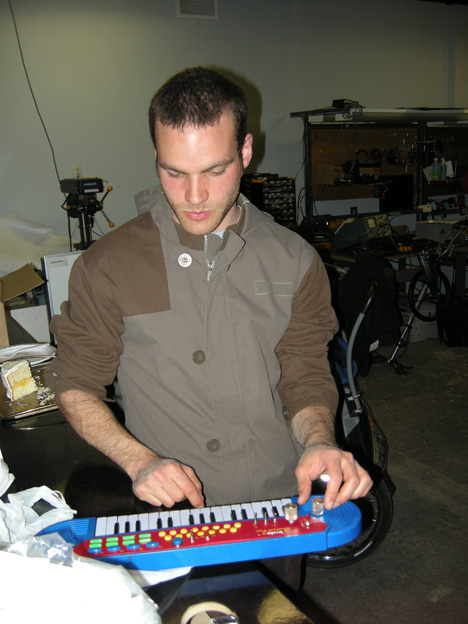 Eggs were painted.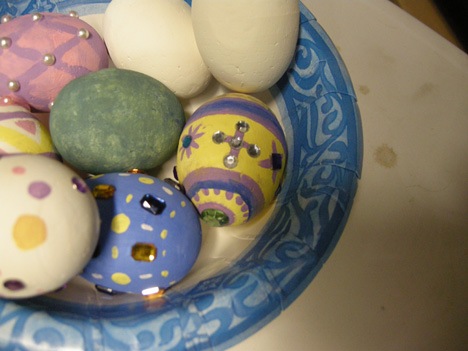 Gus got his cool Bike-E back on the road.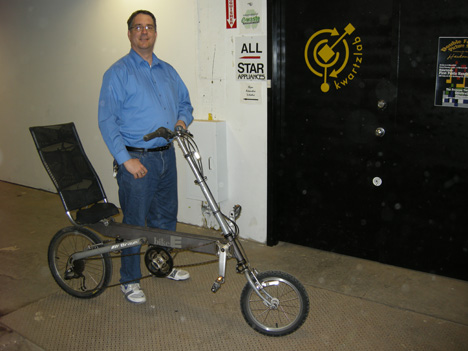 Alex rigged up a storage net.