By karlw
If you're ever at the lab alone and the doorbell rings you can check to see who it is without opening the door. We now have a front door security camera.
The monitor is located on the shelf beside the soldering station to make it convenient to see from the work tables.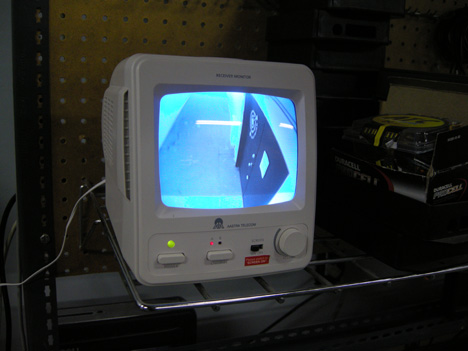 Click Through for more…


Eye in the sky.