By karlw
On February 23, Tom and Brian dropped by the lab to show us some of the amazing things they have built using their Taig desktop milling machines.
Tom showed us his fascinating Stirling engine . This machine runs on a heat source, in this case a mug of hot water. The cool thing about Toms engine is that it was all done with his Taig mill and lathe. The machine ran for hours sitting on top of the mug of hot water. Very nice precision work!
Click through for more…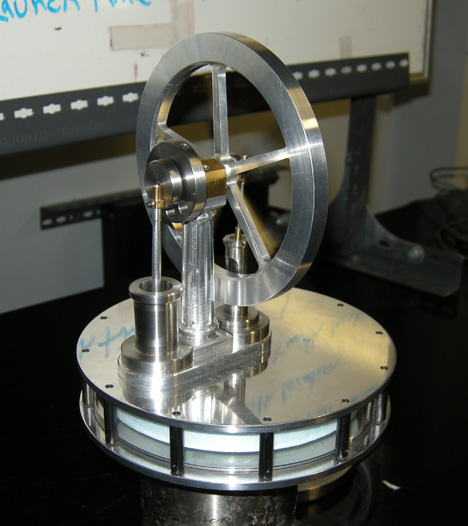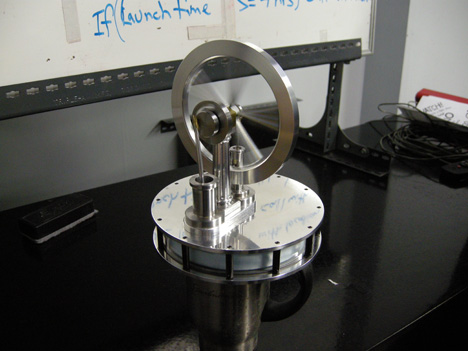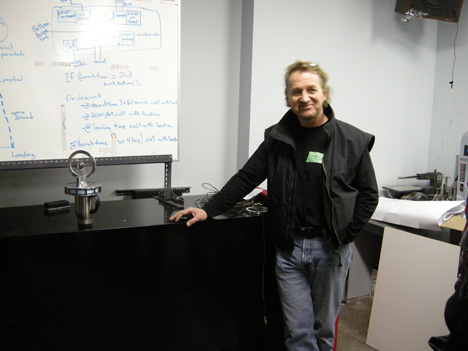 Brian displaying an elliptical chuck that he built. A very beautiful piece of work and a great example of what can be done on a small milling machine and lathe. This device allows him to turn an ellipse without having the mass of the metal off center during turning.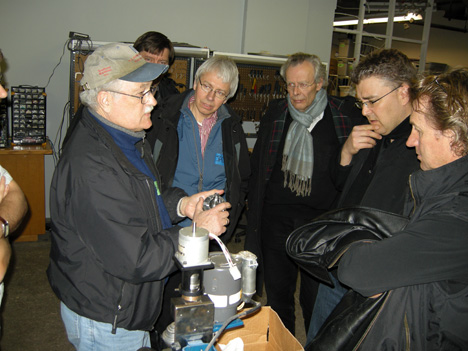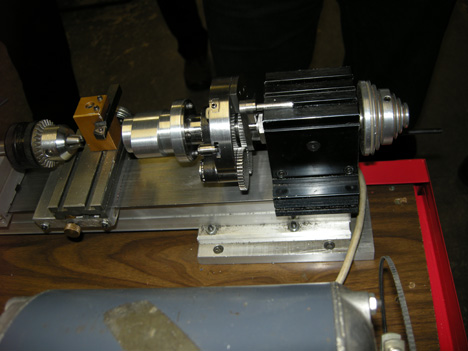 Who is that charming gentleman with the apropos accouterments? That would be Paul Walker of course. And what could be hiding in that hat?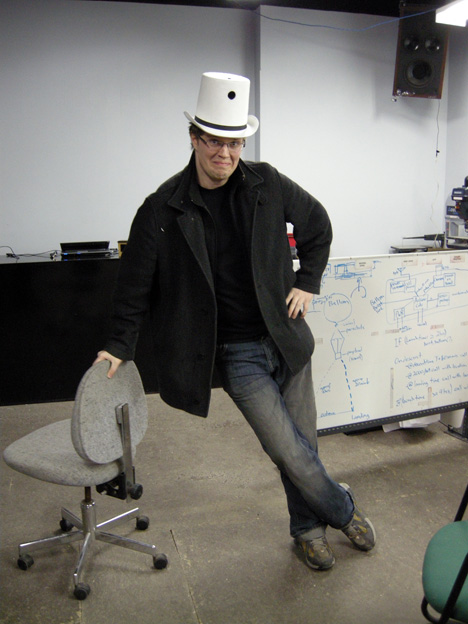 Ahhhh yes, A video camera.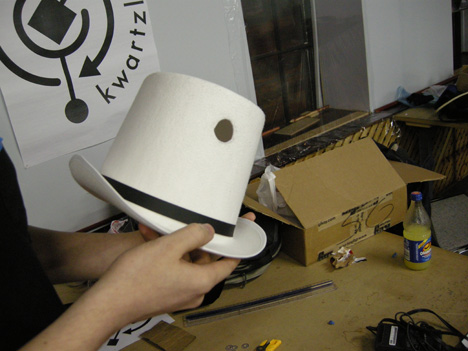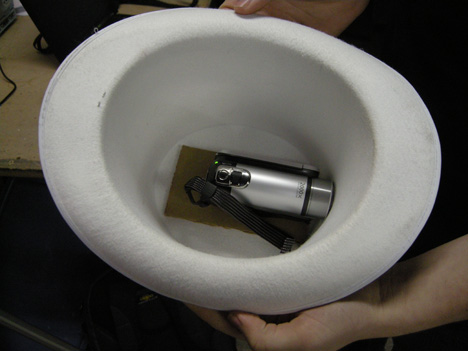 Sometimes we must suffer for our science, technology and art.
Andrew Mackie hard at work on his electronic name tag.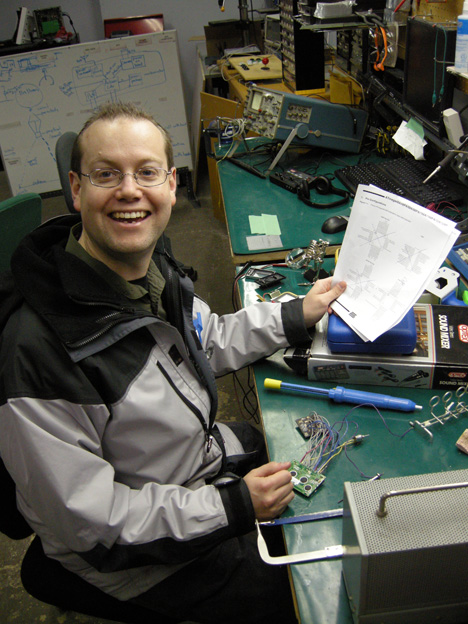 Don the e-waste guy picked up this little CNC machine on Ebay and brought it over to Kwartzlab to get it running.
After downloading Inkscape and the demo version of Kcam we had it drawing circles. The cool thing about Kcam is that it converts your hpgl or dfx file to gcode, allows editing of the file and also runs the steppers.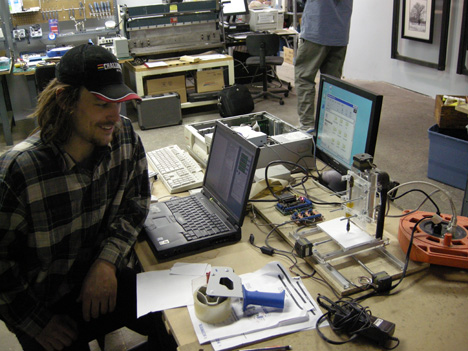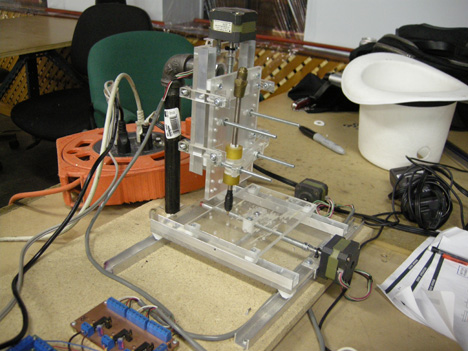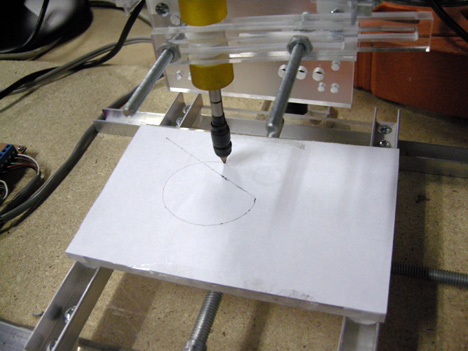 Our writer friend, Richard Albrecht, published an exciting story about Kwartzlab in the latest Exchange magazine (March/April 2010). He dropped by the lab with a copy for us to check out. Great job Richard!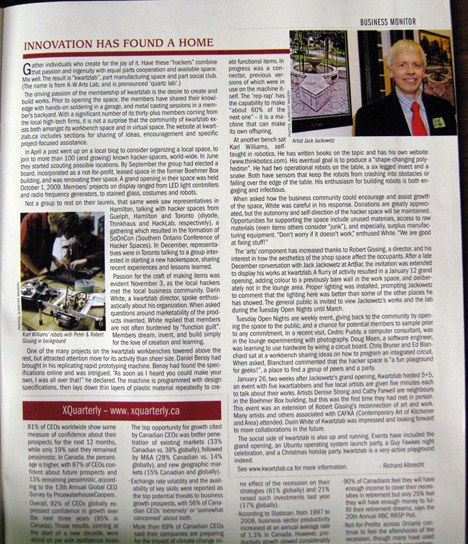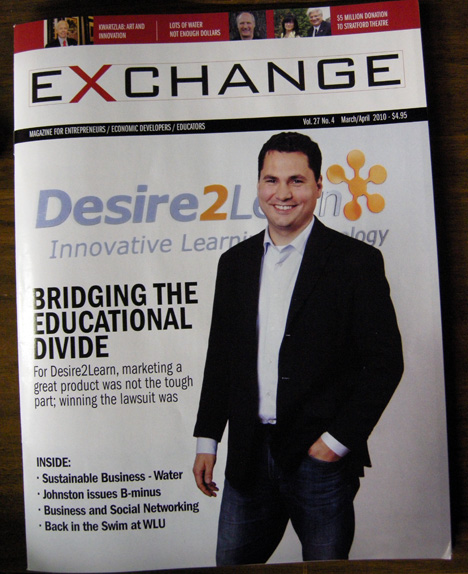 Then a bunch of us walked over to the e-waste unit to take in Glen demoing a surplus 24V wheelchair controller. These units would make great robot controllers. He's got a lot of them for sale at a good price if you're interested.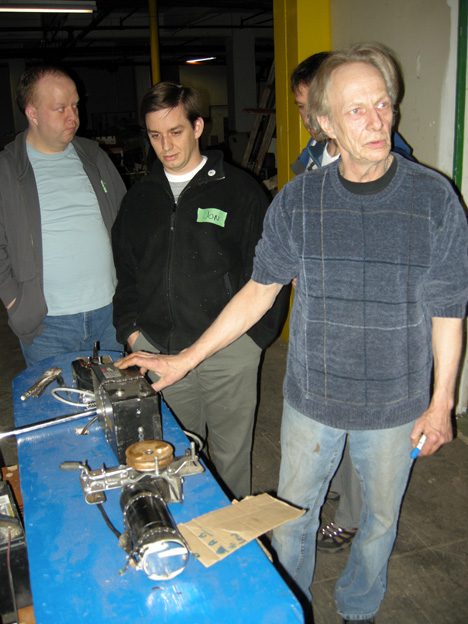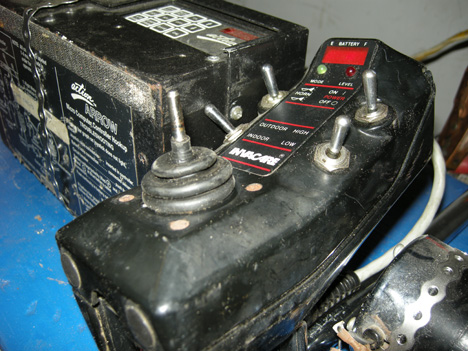 Come out to TON. You'll have a great time!