By karlw
Tonight I decided to try cutting a small intricate gear with the Taig CNC milling machine as a proof of concept experiment for another project that I'm working on. The gear is 1-7/8 inches in diameter. I plan on making much smaller gears but the smallest end mill that I have right now is 1/8 of an inch.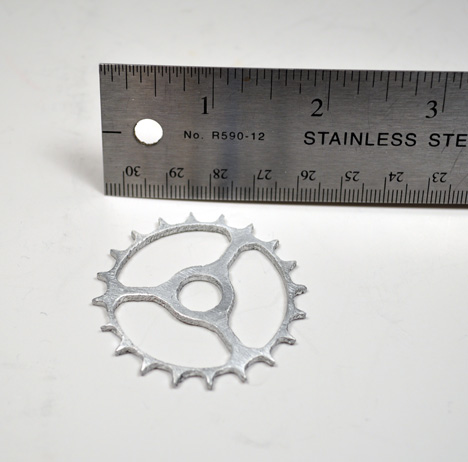 It makes a cool necklace. Now I'm ready to rock.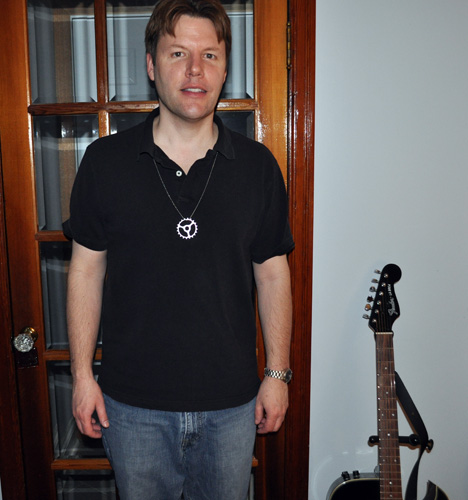 Click through for more info…


Here's the 2 dimensional cutting path in Kcam 4.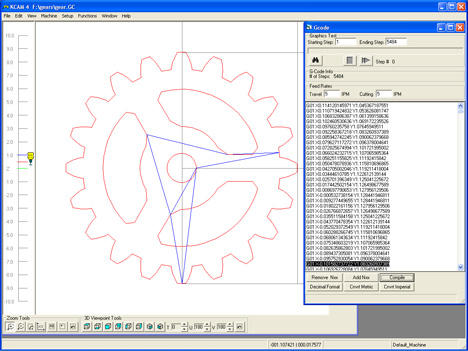 And the 3D view showing the different cutting depths. Because the aluminum was so thin, only 2 of the 5 cutting layers were needed.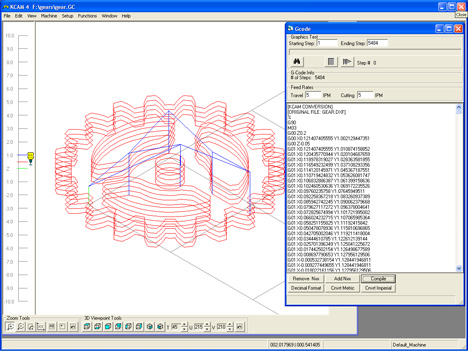 And the finished gear. Once it is wet sanded with a fine sandpaper it will have a mirror finish.