By karlw
Gus decided to sell his Taig CNC Milling machine so it now has a good home in my basement.
I put it use right away, cutting out four aluminum support mounts for the 1/2-inch slide rails for the Y-axis of the CNC router that I'm in the process of building. The X-axis and Z-axis of the machine were built using hand tools. Watching the parts materialize as the endmill cut the aluminum was very exciting! The finished parts were perfect.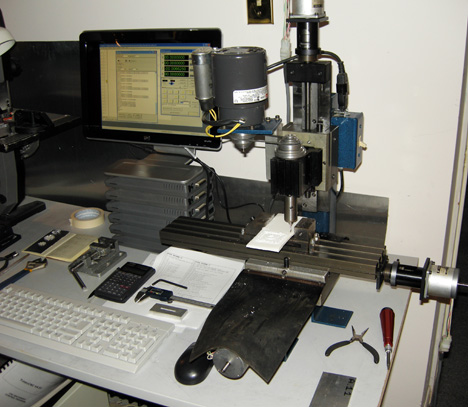 Click through for lots more!


The mount was designed using a program called Drafix CAD and then exported as a DXF file.
The DXF file was imported into Kcam and converted to G-code.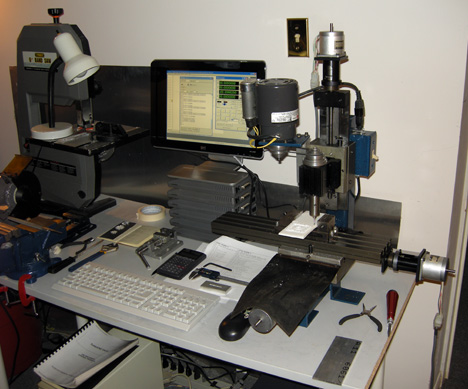 KCAM 4 includes a G-Code editor with a 3-dimensional graphics display that shows the G-code toolpath. It is very useful to be able to visual the changes made to the code so that you can verify that the machine will operate in the way that you intended. Each time you change the code, Kcam reminds you to click the 'compile' button. You can see the 5 cutting layers in the Kcam 3D display.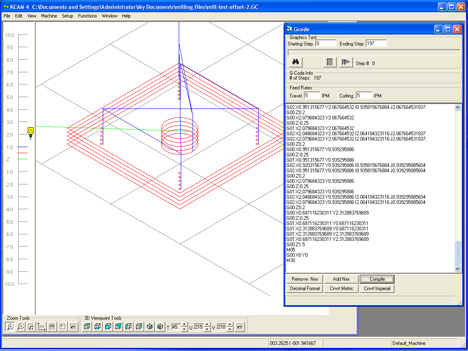 When my part was initially brought into Kcam, the code was set up so that the endmill would make only one pass through the aluminum at the depth of the thickness for the whole part. Most milling machines and endmills aren't tough enough to remove that much metal from a piece in one pass. So, I copied the code 5 times and had the endmill advance in small increments for each pass.
I won't bore you with the numbers but it's good to have a ruler, micrometer and a calculator with you while you work. Another consideration is the thickness of the endmill itself. If the G-code is going to be cutting down the center of the line drawn in the CAD program then you are going to need to offset the position by half of the diameter (radius) of the tool.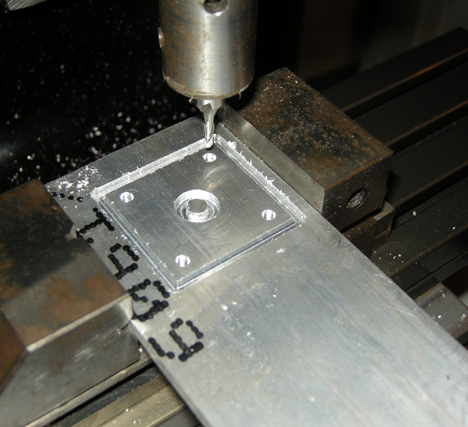 One of the nice things about the Drafix Cad program that I used is that it has an 'offset' button that makes this easy when you are preparing the part for milling. You also need to determine on which side of the line you need to offset. A harder way to do it is to modify the code with tool radius compensation codes.
The CNC control window. From here you can manually control the X,Y and Z axis to set your home position. The automatic tab is where you run the G-code to cut the part.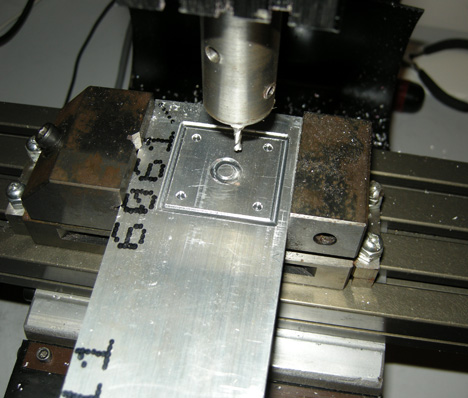 The finished parts. It took about 5 minutes for each part to be made.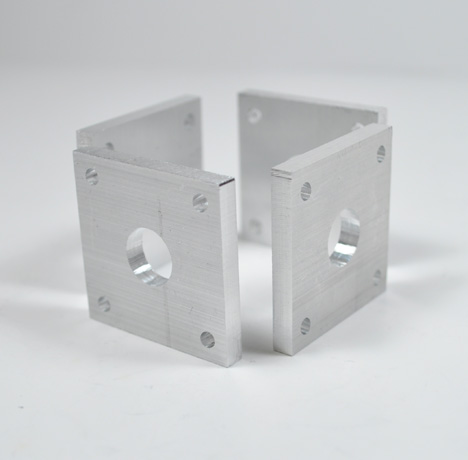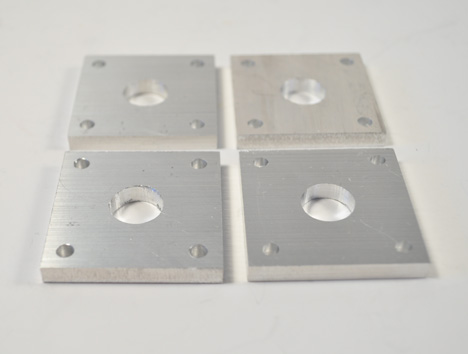 This picture shows you what the parts are used for.

AS far as progress on the CNC Router goes, the X-axis and Z-axis are now complete. Only one more axis to finish!
Here's the finished Z-axis.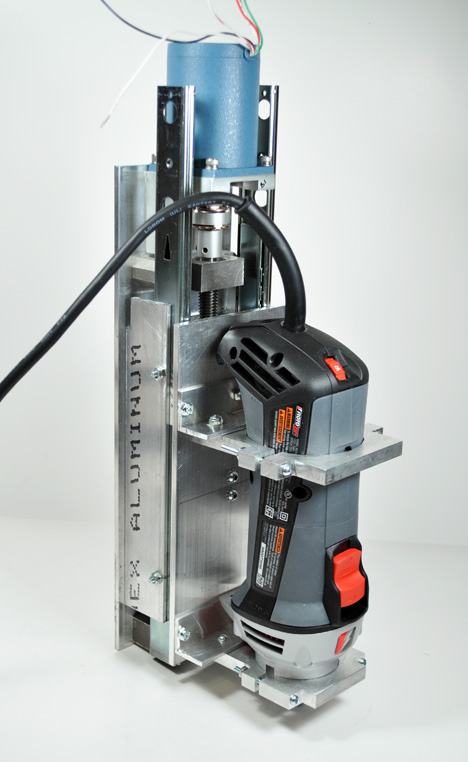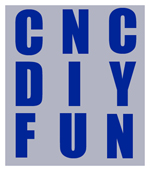 The Robots are coming…
Karl Williams