By karlw
Another great TON on Tuesday night with Gus Gissing demonstrating his TAG CNC Milling machine.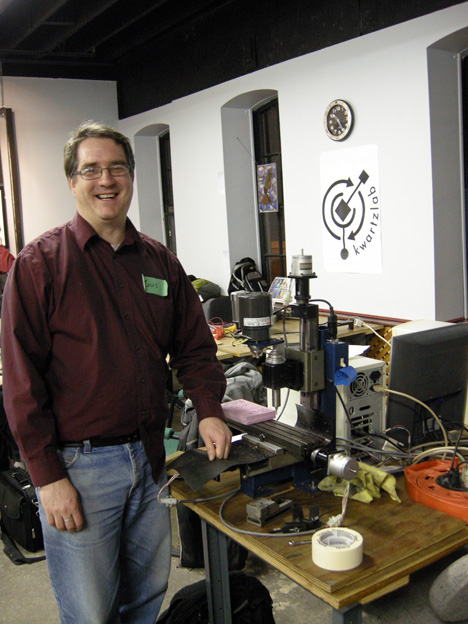 Gus showing what a CAD part looks like in MasterCam.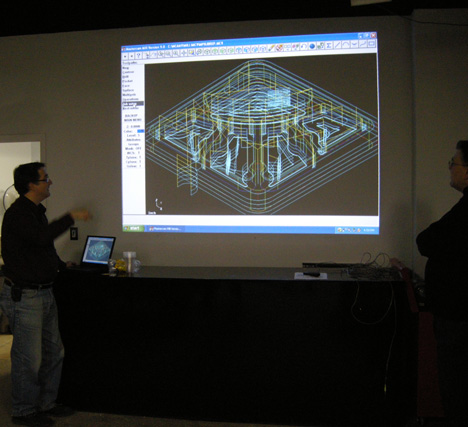 Click through for more…


Simulating the toolpath before cutting the part on the milling machine.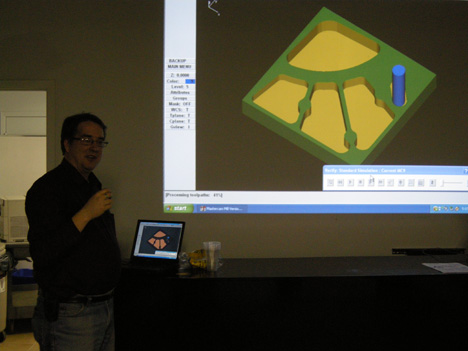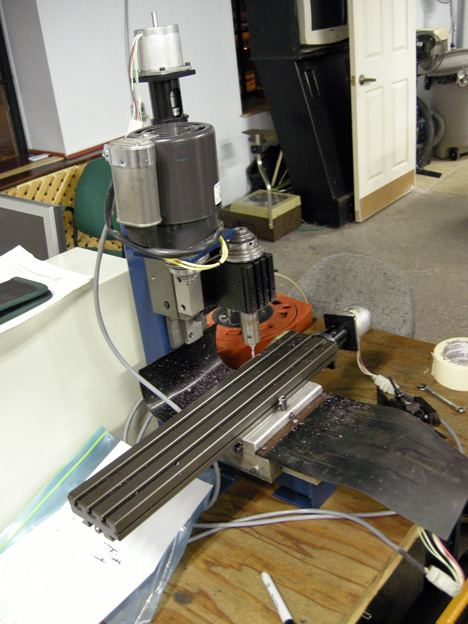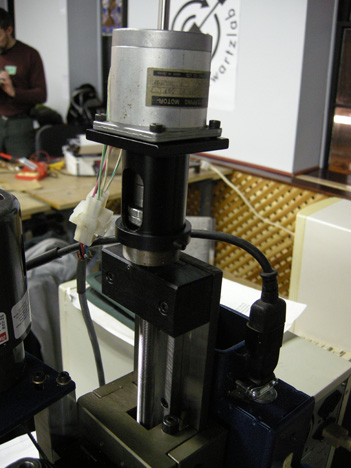 Darin white decided to demonstrate that a part could be designed and cut using free software in less than 20 minutes. He used inkscape to design a part, exported it to .dxf and then used dxf2gcode to generate the gcode for the mill. A short time later his part was cut into a piece of foam! Kwartzlab rapid prototyping is becoming a reality.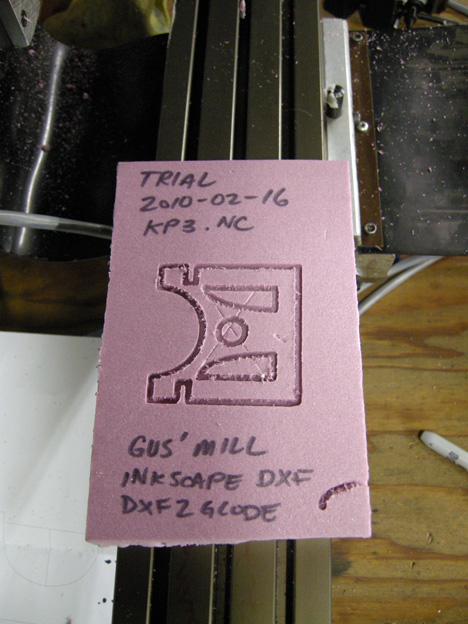 Matt Bells shows his potentiometer controlled synthesizer circuit to the group.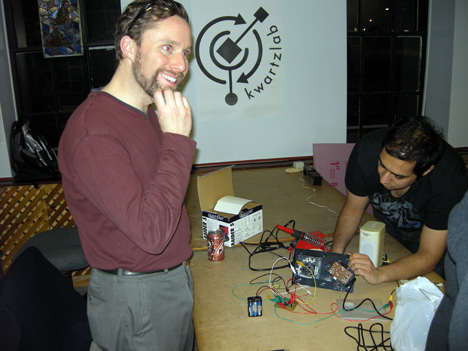 Creating some very intersting sounds.