By karlw
Here's a quick update from the last TON 2009-12-29.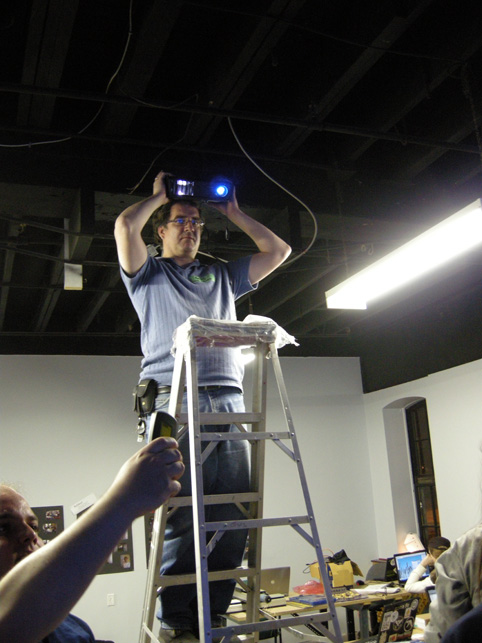 Gus is figuring out the position for the new Kwartzlab video projector. Now we'll be able to display presentations and videos.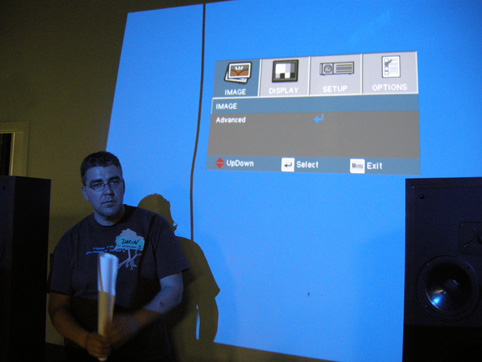 Darin wants to join the the Blue Man group.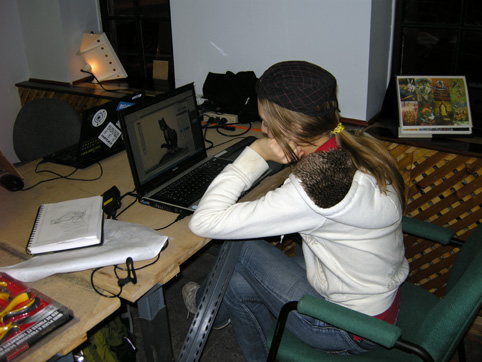 Margaret creating some amazing art with her graphics tablet.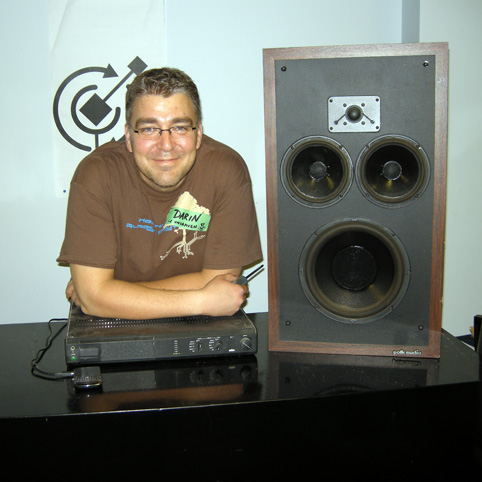 Darin looking happy with the new speakers and amplifier for the Kwartzlab space.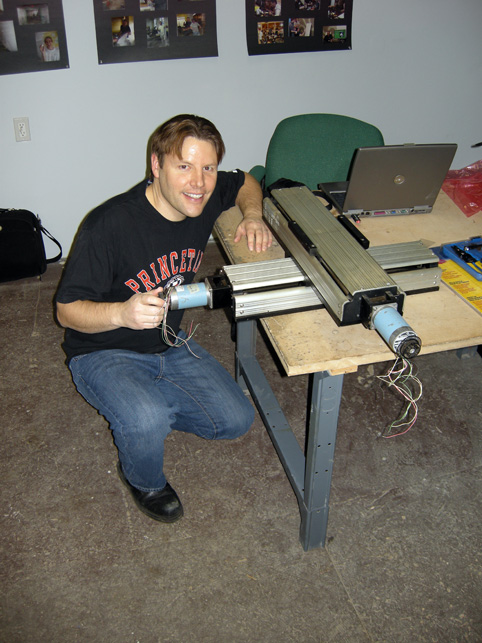 Karl posing with the X and Y CNC axis that he will be building into a circuit board router and 3D printer for the lab.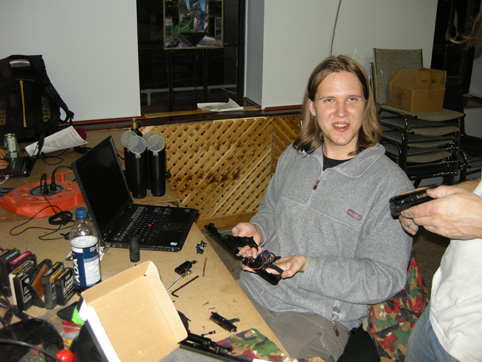 Alex working on a trigger mechanism for his paintball gun.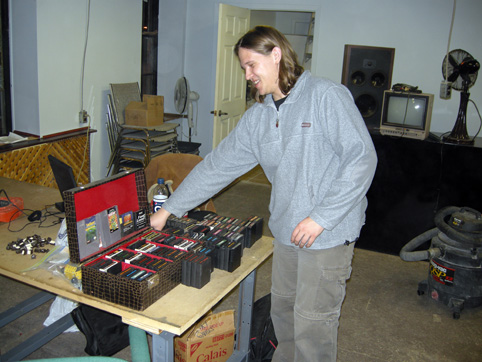 Alex with his vintage Atari game cartridges.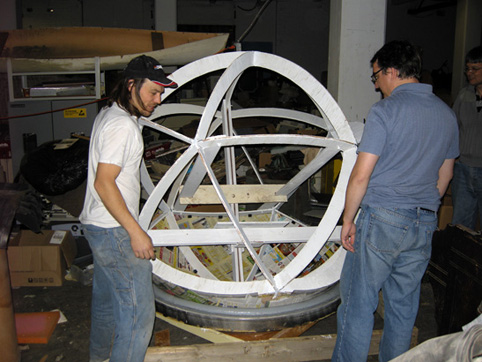 Don demonstrating the progress of his flight simulator.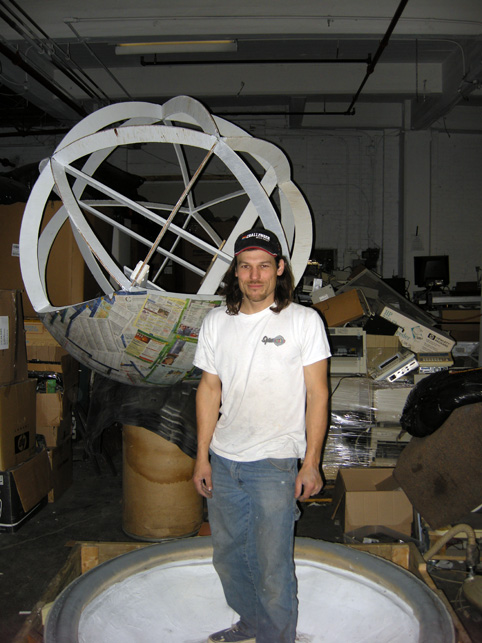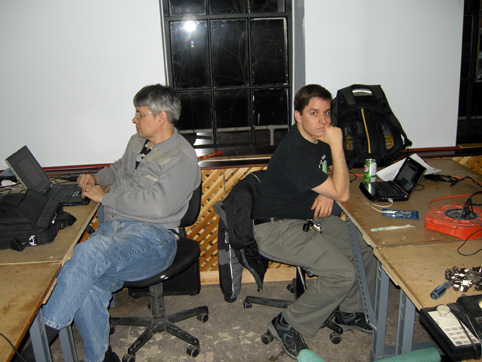 Chris and Jon working on their computers.