By karlw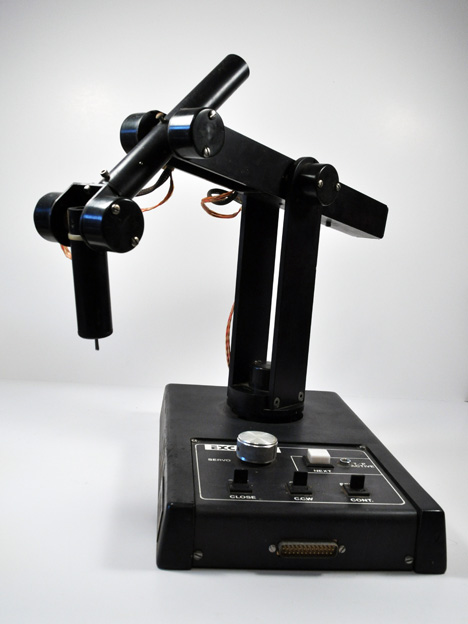 During one of my robotics adventures this week I was given what appears to be the controller for a robot arm named Excalibur. It was manufactured by a Canadian company known as Robotics Systems International. According to the serial number tag, the company was located at 9865 W. Saanich, Sidney, B.C. Canada. Each degree of freedom on the device actuates a potentiometer that is connected to a controller board with a parallel port output.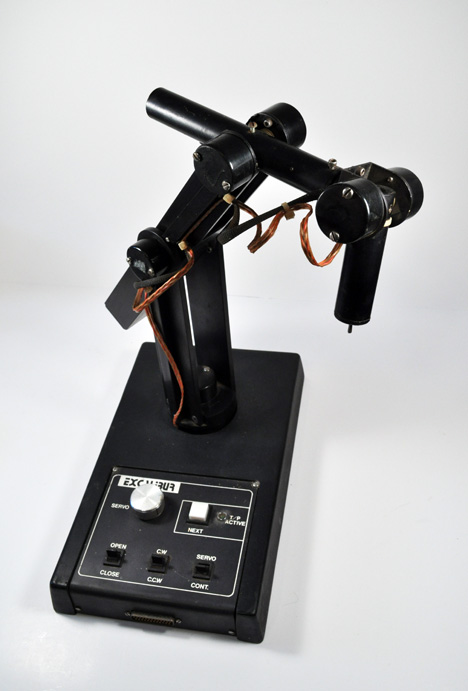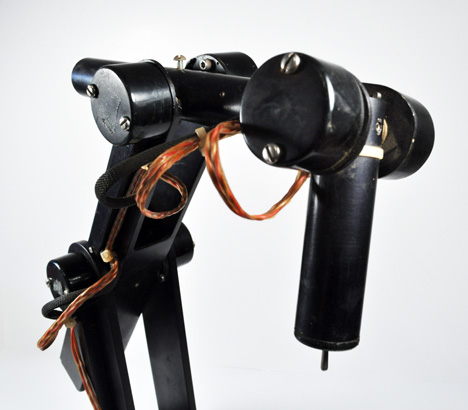 It looks like the original PCB was probably replaced with a custom board. The circuit is made up of a 74LS00 quad two-input NAND gate chip and two LM342 Quad Operational Amplifiers.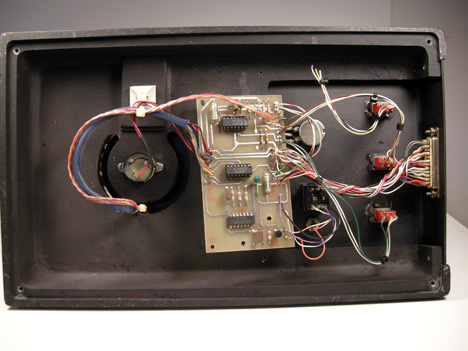 A quick search on the net came back with a paper that references the Excalibur arm, also by RSI.
http://dspace1.acs.ucalgary.ca/bitstream/1880/45573/2/1988-324-36.pdf
Karl Williams